COMMUNITY SUPPORT
US Cloud proudly supports its local community and also donates 2% of new business on behalf of its clients to Charity:Water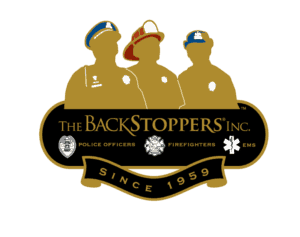 The Backstoppers
Financially assist the families of St. Louis-area first responders who die in the line of duty by paying off all debt, assuming financial obligations such as mortgage payments, taxes, providing health and dental insurance, and helping with the costs of elementary, secondary, and college/vocational education.
The Little Bit Foundation
Giving, serving, and advocating for impoverished children in St. Louis through partnerships with area schools and serving as the backbone of distribution for programs that provide for students' essential needs.
Missouri Botanical Garden
The nation's oldest botanical garden in continuous operation and a National Historic Landmark, the Garden is a center for botanical research and science education, as well as an oasis in the city of St. Louis.
Pedal The Cause
Provides funding for cancer research at Siteman Cancer Center and Siteman Kids at St. Louis Children's Hospital through an annual cycling challenge in St. Louis. 100% of public donations fund cancer research.
St. Louis Zoo
Recently voted America's Top Free Attraction, the St. Louis Zoo welcomes more than 3 million visitors a year and is renowned for its innovative approaches to animal management, wildlife conservation, research, and education.
Kickin' Homelessness to the Curb
A charity soccer match to raise money and awareness for the homeless in the greater St. Louis region. Organized by a St. Dominic High School student, funds raised will benefit Peter & Paul Community Services, which provides housing and supportive services to persons who are homeless and founded St. Louis' first homeless street soccer team; the St. Louis Roadies.
American Cancer Society
The American Cancer Society is on a mission to free the world from cancer. It is funding and conducting research, sharing expert information, supporting patients, and spreading the word about prevention.
We support you and you support the world
For every $100 of new business spent with the experts at US Cloud, US Cloud donates $2 on behalf of our clients to charity: water, a non-profit organization bringing clean and safe drinking water to people in developing countries. 100% of the money is used to build clean water projects.
For people in developing countries, clean water can change everything.
663 million people in the world live without clean water. That's nearly 1 in 10 people worldwide, or twice the population of the United States. The majority live in isolated rural areas and spend hours every day walking to collect water for their family. Not only does walking for water keep kids out of school or take up time that parents could be using to earn money, but the water often carries diseases that can make everyone sick.
But access to clean water means education, income and health – especially for women and kids.
We believe in a world where every single person has clean and safe water. Join us!