Azure Premier Support costs are an opportunity for your enterprise to optimize IT costs and reduce overall business costs.
Let's look at the top challenges of an enterprise IT cost optimization program, what Azure Premier support looks like and how you can optimize Azure Premier Support costs or the new Azure Rapid Response Support as part of Microsoft Unified Support.
Top Challenges of Enterprise IT Cost Optimization
Cost optimization continues to be a critical and continuous discipline for many CIOs.
For organizations to be successful, they need to focus on achieving a balance between reducing IT costs and investing in technology to reduce business cost.
Enterprises must design a cost optimization plan that aligns to long-term business goals and evaluates costs across a variety of perspectives, such as assets, services and business capabilities.
Top Challenges and How US Cloud Can Help
How do I identify my best opportunities for IT cost optimization?
How do I implement an IT cost optimization program?
How do I improve IT financial transparency to support cost optimization?
How do I use my cost optimization programs to help the enterprise optimize business-related costs?
What is Azure Premier Support?
Azure Premier support is ideal for organizations with substantial dependence on Microsoft Azure. Included within this solution are all the features of ProDirect Azure Support (business-critical) along with:
Support assistance for all Microsoft products and services
< 15 minute initial response time with Azure Rapid Response (for an additional fee)
Service reviews and reporting delivered by a designated Technical Account Manager
Customer specific architectural support such as design reviews, performance tuning, configuration & implementation assistance delivered by Microsoft Azure technical specialists
Optimizing Azure Premier Support Costs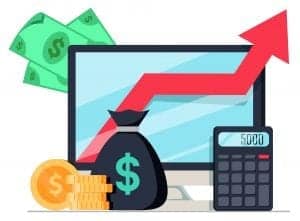 The first challenge of an IT Enterprise IT cost optimization program is identifying the best opportunities for savings that can be reinvested in the organization to reduce overall business costs.  One such opportunity can be found around Azure Premier Support costs.  As enterprises invest in Azure for their cloud infrastructure and rely more heavily on Microsoft Azure Premier Support and now Microsoft Unified Support's Azure Rapid Response, their overall Microsoft Enterprise Agreement (EA) is increasing, and along with it, their Azure Premier support costs.
US Cloud's Premier Support for Azure provides a proven and viable alternative to Microsoft with significant cost savings.  Research analysts, resellers, and enterprise customers are reporting Microsoft  support savings of 30-60% or more.
US Cloud Azure Premier Support is a subscription with support hours that never expire, a 6 minute response time, and service delivery by all US citizens making us ITAR and DFARS compliant.
Learn more about US Cloud Azure Premier Support and use your savings to fuel your enterprise digital transformation.
As Microsoft continues its push to onboard customers onto Azure, the companies we're speaking with are worried this will only continue to get worse, with demand outpacing available support. At US Cloud, we're also seeing that Azure is the top support topic for our Microsoft enterprise support services customers – we are able to work with enterprises of all sizes to ensure they are maximizing the potential of their investments in Microsoft software and services, including:
Hours that never expire – Your support hours never expire with US Cloud, and since you're only paying for the support you need, it allows you to make a smarter financial decision for your business without sacrificing quality.
Billing on your terms – US Cloud offers subscription billing and installment options that meet your specific needs.
5x faster response – Microsoft Unified Support average response times hover around 30 minutes. US Cloud will respond to your ticket in 6 minutes.
A white glove customer experience, every time – US Cloud won't make you repeat your issue over and over again when we transfer you to the right experts to solve your issue. Our only goal is your complete satisfaction.
Deep expertise in your specific business needs – Dedicated Technical Account Managers and Designated Service Engineers at US Cloud mean we quickly develop a robust understanding of your business and IT environment. You can depend on us to handle your specific issues the moment you have them instead of wondering if the right person will be available to take your inquiry and rectify your support inquiry.
USA-based support – You will never be outsourced to a call center overseas. All US Cloud staff are located in St. Louis, Missouri, and meet the right levels of clearance for U.S. public sector entities.
Two decades of Microsoft experience – US Cloud is a Microsoft Certified Partner and Cloud Solution Provider, meaning we are experts in the ins and outs of Microsoft technologies.
Take the Next Step for An Alternative to Microsoft Premier Support for Azure
US Cloud is the proven leader in providing reputable Microsoft enterprise support services to clients worldwide.  Download our free price list » to learn how we enable Microsoft Premier (Unified) Support customers to enjoy ultra-responsive support from US citizens, save 30% to 60% on support costs, and free up funds to drive innovation.