LEADING GLOBAL BANKS REPLACE MSFT PREMIER SUPPORT WITH US CLOUD IN 2020
Learn why 3 of the 5 largest banks in the UK chose US Cloud as a replacement for Microsoft's Premier (Unified) Support in 2020.
Financial COVID-19 Damage Runs Deep
Unemployment has hit levels not seen since the aftermath of the Great Depression. More than 25 percent of small businesses anticipate declaring bankruptcy in the next six months. Hard-hit industries, such as oil and gas, travel, and retail, may be forever reshaped.
For banks, near-zero interest rates and a flattened yield curve mean diminished net interest income. Credit losses could exceed $1 trillion. Recovery will vary in speed and intensity – the effects of the financial pandemic damage could linger for a decade or more.
Supporting the World's Financial Capital
The United Kingdom (UK) is the highest net exporter of financial services in the world. London, with its convenient time zone, use of English and trimmed-back regulations is the global financial capital.
As the heart of the international monetary system, the largest banks in the world have a strong presence in London. And in 2020 several moved from Microsoft to US Cloud for comprehensive support of their Microsoft technologies.
"Q1 2020 we were having exploratory conversations with many financial institutions about working with them in 2021. The pandemic seems to have caused the vast majority of our banking clients to aggressively cut costs this year."
Leading Banks Rush to Optimize Costs
As people struggle to pay credit card bills, mortgages and home-equity loans, banks are reserving cash for anticipated charge-offs and losses. The mounting losses have resulted in operating budget pressure, notwithstanding 2020 and 2021 IT budgets.
Many global banks are placing increasing reliance on Microsoft Office 365 and Azure. As their consumption of MSFT cloud services grow, so to does their Premier/Unified support bill, typically 10% year over year. Gartner historically has found that leading enterprises respond rapidly to cut costs during a crisis and benefit greatly post-crisis.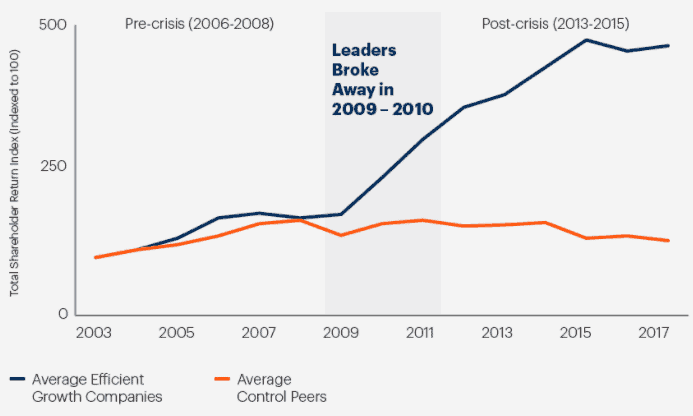 Top 4 Concerns of Banks Replacing Microsoft Support with US Cloud
#1 Ramp up speed – Will we lose time getting your resources familiar with our environments, projects, and open tickets?
Answer: US Cloud uses a 3 phased approach for a smooth transition of ticket workload, and client environment / project discovery. First, during the onboarding process US Cloud and the client triage and prioritize the existing tickets open with Microsoft. Second, the US Cloud TAM engages US Cloud DSEs for discovery related to any open and high priority tickets. Third, the US Cloud TAM engages a PM and DSEs regarding any open or near horizon projects. Express Onboarding is available to expedite as needed.
#2 Quality – With Microsoft, they wrote the code. How can you compete with that level of knowledge?
Answer: US Cloud does not have access to Microsoft source code. About 5% of our total ticket count needs to be escalated to Microsoft product teams for code bug fixes or tenant issues. We are able to resolve most issues because of our Microsoft certified US citizen engineers and elite MSP network. US Cloud has 20 years of experience hosting MSFT technologies from our global data centers so we aren't new to running a successful 24/7 help desk and NOC. Our elite MSP network is comprised of the world's top 1% of Microsoft Gold Partners to augment our team and assist with project service delivery.
Some are still not aware that a good portion of Microsoft Premier/Unified is outsourced to foreign entities Wipro and Tata. This decision supports Microsoft's singular focus on selling software licenses/growing cloud services from its own data centers. The maintenance and support of these services is ancillary and a distraction. However, the support of Microsoft technologies is US Cloud's primary focus. A large multi-national enterprise who replaced MSFT in Q3 2020 reported that US Cloud is "more responsive, professional and hits their SLAs." IT leaders were satisfied with performance, procurement saved 31% and compliance appreciated US citizens on the other end of the phone.
#3 Availability – We know our DSEs and Microsoft account team. Will we have the same level of access to US Cloud resources?
Answer: The short answer is yes. During an interview with the St. Louis Business Journal, the CEO of US Cloud was asked what he looks for in a hire. "When you look at the US Cloud DNA you'll find everyone is smart, passionate, curious and truly cares. It's surprisingly hard to find that last trait, but it's been our secret sauce since day 1." US Cloud is a relationship-based business. Our clients are the business – you will get to know your TAM, CSR, DSEs and account manager well and they're ready to support you when you need it most. We promise to listen, be responsive and act in your best interest.
#4 Escalation – Is there an escalation path for mission critical and highly technical issues?
Answer: Yes. US Cloud has a variety of avenues available to escalate tickets to Microsoft or the product teams. These avenues include our elite MSP network, MSFT Professional support and MSFT Premier Support for partners. Feel free to ask your TAM or US Cloud account manager for the US Cloud Ticket Escalation Workflow document so you and your enterprise team can understand the details.
"US Cloud is seeing unprecedented urgency from Global 2,000 and Fortune 500 organizations to replace Microsoft Premier/Unified support with US Cloud enterprise support services."