THE GROWING COST OF MICROSOFT PREMIER/UNIFIED SUPPORT
It's important to understand why the cost increases are building year over year, why SA discounts are disappearing and how you can cut your MSFT support costs by 30-50% to emerge from the crisis stronger than competitors.
Microsoft Premier/Unified Support Costs Building Year over Year
The number one metric being tracked at Microsoft for all business and enterprise customers is cloud consumption. If you are a Microsoft customer, all paths lead to Cloud and you are most likely partially down that path via Office 365, Azure or Dynamics (Microsoft Cloud Services).
As a quick refresher, your Microsoft Premier/Unified support cost is directly related to your Microsoft Cloud spend. So as your Microsoft Cloud Services consumption increases, so to does your Microsoft Support cost.
Unified Support Performance Plan – $175k minimum.
Charged as a percentage of your spending: (typically) Server 12%, User 10%, Cloud 12%
MSFT Ends 2020 Covid Extensions for Premier Renewals and Unified Transitions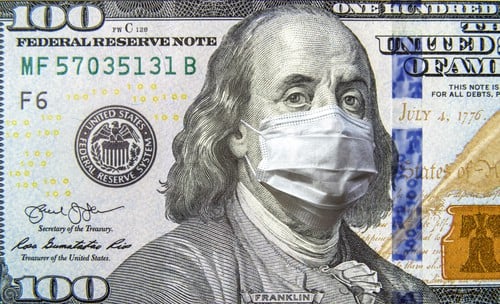 In June 2020, US Cloud saw many organizations given Premier Support extensions (same rate, same service) by Microsoft due to the pandemic. We commend Microsoft for the financial assistance during the turbulent summer.
However, the tides seem to be changing as multiple US Cloud customers have reported hard pushes by MSFT in Q4 2020 to renew Premier early or get moved to Unified's higher priced model by calendar year-end.
2021-2023 Unified Pricing Forecast – 63% Cost Increase
With an average 50% transition cost to Unified in 2021 + 7% YOY Unified cost increases in year 2022 and 2023, enterprises can expect a 21% increase per year, over the next 3 years for Microsoft Unified support.
2021-2025, 5 Year Microsoft Enterprise Agreement (EA) Renewal Tied to Support
Let's look at an enterprise with a 2021, 5-year Microsoft Enterprise Agreement (EA) renewal who is considering Azure for production Cloud loads.
Year 5 – 2024-25 – EA renewal
Year 4 – 2023-24 – Enterprise-wide Azure migration completed
Year 3 – 2022-23 – Cloud-ready apps migrated to Azure
Year 2 – 2021-22 – Azure pilot program
Year 1 – 2020-21 – IT budget frozen due to Covid
The above enterprise may see an uptick in the EA and Unified Support cost renewal in 2025 due to the increased Azure consumption, but the lookback baseline only covers roughly half of the prior Enterprise Agreement. The second 5-year Enterprise Agreement renewal in 2030 may see yet another price increase as the full weight of Azure consumption hits both the EA and Unified Support bills.
Software Assurance (SA) Credits for Microsoft Support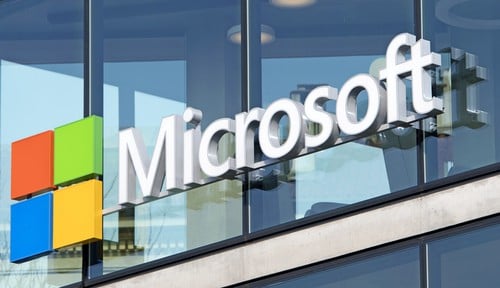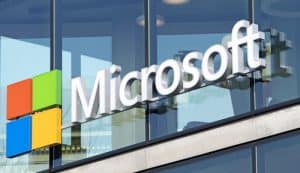 One reason enterprises are being hit with steep Microsoft Support cost increases at renewal is that they have used all their available Microsoft discounts to keep costs down while transitioning to the new Unified model from Premier.
More specifically, all possible Software Assurance (SA) credits have been applied and are no longer available. See below for more details on the credits and how they are typically applied to your Unified Support bill.
Why aren't there any more Microsoft Support discounts available?
Many Premier customers may see cost increases somewhere between 30-50%when switching to Unified and as a result, SA credits are sometimes rolled into the first year of Unified to offset the cost increase.
In the past, SA credits were spread across the life of an EA – typically 3 or 5 years. So you would take 1/3 or 1/5 of your SA credits each year. Unfortunately, many organizations have burned all their discounts in the transition year to Unified and have no further discounts available until their EA renews again.
Doubling Down on Digital Transformation with Microsoft
We've seen analysts (i.e., Gartner, IBRS and Directions on Microsoft) recommending that enterprises double down on their digital transformation during the Covid19 epidemic to emerge as a leaner, more efficient organization.
A good portion of digital transformation is moving to Cloud based services – SaaS, PaaS, etc.- and, we remember the benefits of Cloud: scalability, CapEx to OpEx shift, and efficiency. If you're reading this, the Microsoft stack is important to your enterprise and your CTO is marching you down the digital transformation road towards "Oz,"aka Office 365, Azure and Dynamics. Don't be surprised if your cadence picks up in 2021 to a hastened beat of the drum.
Optimize MSFT Support Costs Now to Emerge as a Winner From the Current Crisis
Gartner has identified US Cloud as the only independent third-party support alternative to Microsoft. Enterprises can replace MSFT Premier/Unified with US Cloud and drop an immediate costs savings of 30-50% in year 1.
US Cloud rate lock guarantees the savings over time allowing you to emerge from the 2020 crisis with either fiscal or innovative victories in hand, turning Covid lemons into lemonade and gaining greater control of your Microsoft Support costs.