MICROSOFT OUTSOURCED SUPPORT TO INDIA STRUGGLING WITH COVID19
Coronavirus has arrived in India's big cities Mumbai, Bengaluru and New Delhi. The recent spike prompted the Modi government to recommend sweeping lockdowns.
---
The vulnerability of 1.3 billion people in India is truly terrifying. But there is another reason it should concern Microsoft support clients specifically: Outsourcing giants Tata and Wipro handle a massive portion of Microsoft Support requests – and they are now in a mad scramble to cope with the unfolding crisis in India.

If you were unhappy with Premier or Unified Support responsiveness before, buckle up.
---
HEADLINES FROM THIS WEEK:
"India's Huge Outsourcing Industry Struggles With Work-From-Home Scenario"
New York Times, March 25
"World's back office scrambles to stay online as India locks down amid coronavirus outbreak"
The Straits Times, March 24
"India's Outsourcing Industry In Shambles…"
British Herald, March 26
"Covid-19: Work from Home Option Only for 40% Tata Staffers"
Economic Times, March 25
---
Freefall
US Cloud is already hearing from prospects and new clients that Microsoft Support response times and service levels are in freefall since the crisis took hold. The disruption of these massive companies trying to transition to a work-from-home structure for the first time cannot be underestimated.
One example regarding the scale and speed of the transition: right now, Tata is reportedly shipping 6,000 new laptops to employees' homes EVERY DAY.
WFH
But getting the equipment up and running is only a fraction of the issue. 40% of Indians do not have access to the internet, according to tech industry analyst Gartner. Millions more are limited to slower dial-up Internet service.
Only 54% of India's companies are equipped to work from home.
— Gartner Research & Advisory
And as many US companies are experiencing, managing a remote workforce requires different human supervision, performance monitoring, new software, tools, and processes.
Keshav Murugesh, chairman of India's main IT trade association NASSCOM, said, "Moving millions of desktops to employees' homes, configuring software to allow for slower bandwidth and ensuring cybersecurity – it's a mind-boggling physical and logistical exercise that our companies are in the midst of right now."
---
During the best of times, moving to a work-from-home model is a challenge. The chaos currently engulfing Indian tech services and BPO firms is no surprise.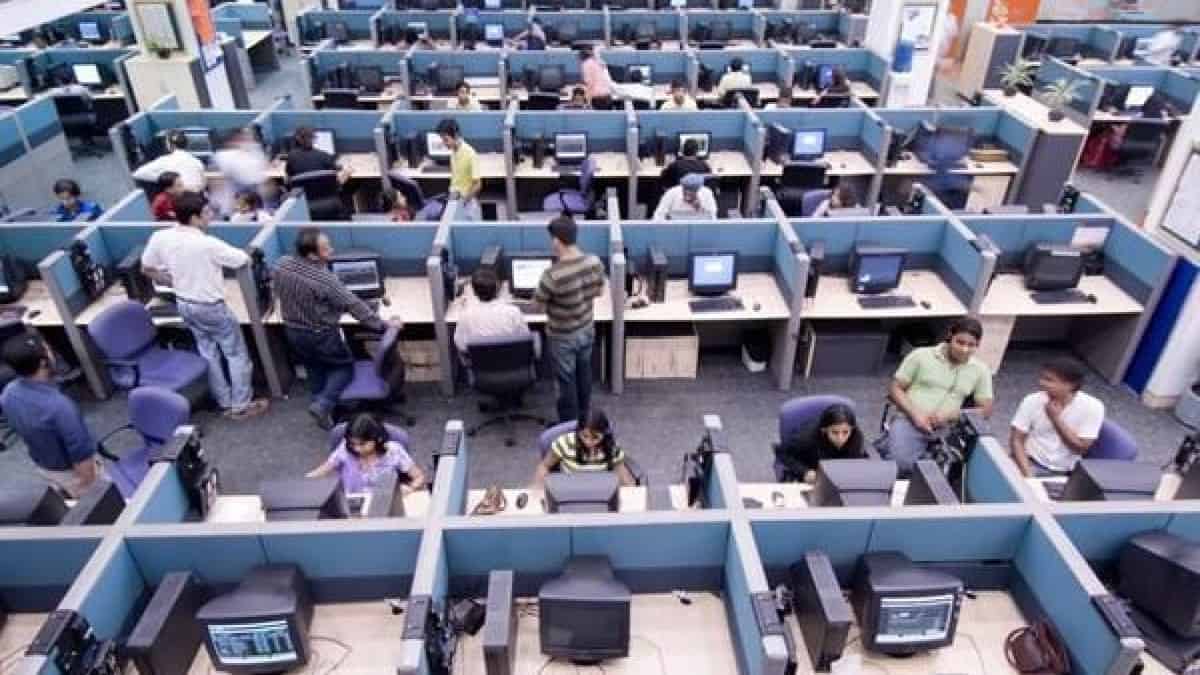 In places where a lockdown has been announced, local authorities are forcing IT-BPO companies to completely shut down. Economic Times, March 25
---
US Cloud Response to Crisis
First and foremost, everyone at US Cloud is hoping that the Indian people will be spared the worst of this global pandemic. And we truly hope Microsoft and their offshore partners are successful in their efforts to transition their employees to a safer workspace.
For those Microsoft Support clients who are struggling during this time, regardless of their intention to explore permanent options outside MSFT Support, US Cloud is here to help. We are temporarily suspending our set pricing policies and minimums to work with clients on a case-by-case basis if they need assistance. After significantly scaling up operations in 2019, US Cloud successfully moved all of our 100% US workforce to a WFH model before the mandated shutdowns. We are working at near full efficiency and ready to lend a hand.