MICROSOFT SUPPORT ALTERNATIVE US CLOUD LAUNCHES RESELLER PROGRAM
St.Louis, MO – March 5, 2020:  US Cloud today formally announced the recent launch of the US Cloud Premier Support for Microsoft Technologies – Reseller Program, a channel program that makes it easy for VARs and MSPs to resell US Cloud's Microsoft Premier (Unified)  Support alternative.
We've gotten a ton of interest from various Microsoft resellers and managed IT providers over the last two years.  Their clients have been as frustrated by Microsoft's service and pricing as ours have been."  — Robert Perez, SVP US Cloud Dedicated Channel Team
Overview – US Cloud Microsoft Support Reseller Program
VARs and MSPs who partner with US Cloud to provide Microsoft Premier Support can resell or refer to their clients, choosing the method that works best for their organization. US Cloud provides all Premier Support Resellers with technical support from a 24/7 help desk for all Microsoft technologies, as well as access to marketing materials and a dedicated program team to help close deals.
Benefits of Reselling US Cloud Microsoft Support
Helping VARs and MSPs build recurring revenue
Slashing clients' Microsoft support costs
Reducing client MSFT support frustration
Freeing up IT budgets for more strategic projects
VARs and MSPs Build Recurring Revenue, Slash Clients' MSFT Support Costs
"It's hero-level stuff when you can go to a client with an option that saves them tens, if not hundreds, of thousands of dollars while also addressing a major pain-point," continued Perez. "And by the way, partners can also finally get commissions on a Microsoft service line previously unavailable to them. It's a big win-win for our Channel Partners."
US CLOUD PREMIER SUPPORT RESELLER PROGRAM – JOIN NOW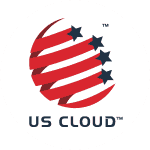 Become a Microsoft Premier Support Reseller at US Cloud to build recurring revenue while slashing your clients' Microsoft support costs. Reduce client MSFT support frustration and free up their IT budgets for more strategic projects.  Learn more »