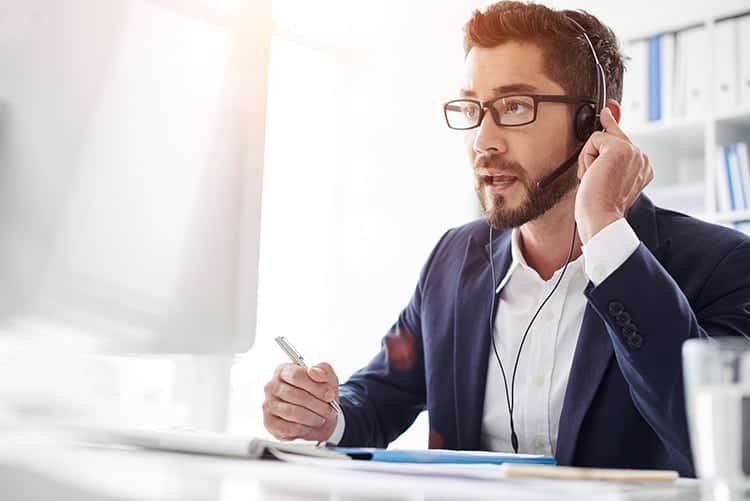 Digital transformation is a phrase thrown around many company's management meetings today. What does that really mean, and what should it entail? Microsoft wants to help you drive digital transformation through its enterprise services. According to its website, it offers digital advisors, engineers, consultants, and support professionals. Their job is to help you implement and adopt Microsoft products, services, software, and devices. But at what cost? With Microsoft Unified Support costs rising 30 percent, this expertise will come at a greater cost to you.
First, let's define what digital transformation actually means. At US Cloud, we define it as the integration of digital technologies and processes into all areas of an organization. The primary goals should be to drive fundamental changes in the way the business operates and to increase the organization's value to customers. That way, they can accelerate business agility and innovation in order to better compete within their respective markets. We also believe that end users should be able to access their digital workspaces from any device, run any application, and connect to any cloud.
Sounds great, right? Before you go down the path of digital transformation, however, your house needs to be in order first. You need to free up your IT team to truly innovate and not get bogged down in blocking and tackling of administration. Failure to do this puts you at risk to disruption, losing market share, or worse.
There are three basic enterprise IT services you need to get off your plate now: monitoring, backup, and patching. Then you can focus on what the next digital play will be for your enterprise.
Monitoring
The first foundational block of enterprise IT services. Most of the companies we talk to don't monitor their key systems because they lack the time or budget to do so. Of the companies that do monitor, they often have "monitoring sprawl", with many different monitoring systems keeping an eye on key systems or applications. When you have multiple monitoring solutions watching over multiple systems, you don't have a single view into all your systems. That can cause delays and missed opportunities. It also leads to inefficient use of compute/storage resources and maintenance issues.
Your Next Monitoring Move: With Monitoring as a Service (MaaS) from US Cloud, it's easy to deploy across all your cloud and legacy infrastructure and applications. Reporting goes from a tedious manual process to automated with dashboard real-time views. You also remove the innate silos around your data systems. No longer will certain data sets or infrastructure be isolated on their own island requiring special treatment and care.  You will finally have eyes and ears on all your IT assets and be able to expand smoothly across the clouds of your choice.
Backup

The next foundational block of enterprise IT services is backup. Many of the companies we talk to today are struggling to backup existing infrastructure, let alone extend their backup services securely across multiple clouds.  Without the ability to easily backup and recover your key IT systems and data, you are leaving yourself wide open to business disruption.
Your Next Backup Move: Enter Backup as a Service (BaaS) from US Cloud.  Streamline all your backup to a single dashboard across the entire enterprise and any cloud you choose. Maintain existing RTO/RPO SLAs and security with both encryption at rest and in transit.  Test Disaster Recovery (DR) scenarios on your schedule and to the DR location of your choice. With US Cloud BaaS, you will finally have complete visibility and control, a modern enterprise backup architecture, and end-to-end encryption.
Patching

The last foundational block of enterprise IT services is patching. This connects directly to your company's security posture, and many companies we talk to still don't have it under control. In fact, 80 percent of data breaches are still the result of poor patch management, according to The Market Snapshot Report: Secure Operations Automation.
Your Next Patching Move: Patch management services from US Cloud close the gaps between your security and operations teams.  The security benefits of our patch management services include eliminating patch backlog, improving audit readiness, reducing open vulnerabilities, and lessening the threat of security breaches from pending patches.
Putting It All Together
When you first think of digital transformation, monitoring, backup, and patching may not come to mind. However, these building blocks are necessary before you can get to true innovation. US Cloud was born in the Cloud. As a result, our ability to manage cloud-based systems is baked into our DNA.  At the same time, we have 13 years of experience managing organizations' on-premises IT infrastructure.  Over the years, we have found that many organizations who outsource the support and maintenance of their IT operations experience inconsistencies related to high personnel turnover rates, a lack of the right experience, and a one-size-fits-all approach that is not customizable to meet their individual business requirements.
Enterprise IT services from US Cloud allow your IT team to focus on initiatives that add strategic value to your business while closing IT and security operations gaps at a fraction of the cost Microsoft will charge you, and with higher quality – especially if you have some IT systems that aren't Microsoft-specific. Ready to take the first step to real digital transformation through enterprise managed services? Contact us to get an enterprise IT services quote today or learn more about US Cloud Enterprise IT Services.