NEW US CLOUD COVID RELIEF PRICING AIDS BUSINESS RECOVERY
November is a time for giving thanks and US Cloud is doing exactly that with discounted Microsoft support pricing thru year end.
It's our way of giving back to the business community.  Expert support for the entire Microsoft product line is expensive and sometimes cost-prohibitive for business owners. US Cloud Covid relief pricing arrives just in time for the holidays to help business owners hold on to their cash, survive the pandemic and keep their MSFT systems running.
Microsoft Support Customers of All Sizes in Financial Distress
Small and medium businesses up to enterprise size organizations that rely on Microsoft products to run their teams have suffered economically from Covid19.
The US second quarter of GDP dropped 9.1 percent. GDP tracking began in 1947 and the lowest drop until 2020 had been 3 percent. The US Bureau of Economic Analysis analyzed the economic impact of the pandemic on individual industries to explain why many technology leaders are seeking financial relief wherever possible (fig. 1.1).
Shot in the Arm – MSFT Premier/Unified for $199 Per Hour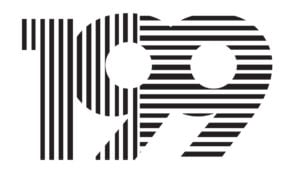 US Cloud's normal rate for Microsoft Premier (Unified) is $239 per hour but for the rest of 2020, you can lock in the Covid fighter rate of $199 for the next 2 years – a 20% discount.
If you add this Covid Relief discount to typical savings with US Cloud, you are now cutting your Microsoft support costs by 50-70%!
Faster Business Recovery – US Cloud Replaces MSFT Premier/Unified for Less
Organizations getting US Cloud Microsoft Support Covid relief will be better positioned to rebound from the pandemic, much like business leader that optimized costs and double downed on growth strategies after the last recession (fig. 1.2).
Use the pandemic as an opportunity to optimize your IT costs and emerge stronger than competitors.
92% Efficacy – Only 8% Ticket Escalation Saves You Time and Money
Just like a good vaccine, US Cloud is able to knock out well over 90% of those nasty Microsoft support tickets submitted by our business and enterprise customers.
Ultimately, US Cloud saves your IT team time, your procurement team money, and gives your Microsoft technology users a better experience. If you want herd immunity from year over year Microsoft support cost increases, Talk to an Expert with US Cloud or download the Gartner report to see why they recommend us over MSFT Unified.
Booster Shot – Rapid Response and Critical Escalation Available
And for those businesses or enterprises that need an even higher level of care, US Cloud has a priority routing option that includes Rapid Response and Critical Escalation.
Rapid Response offers a guaranteed 30-minute response SLA by senior Premier Support engineer. Critical Escalation offers expedited Microsoft access for critical cases 24/7.