US CLOUD SPONSORS PROCURECON – APRIL 20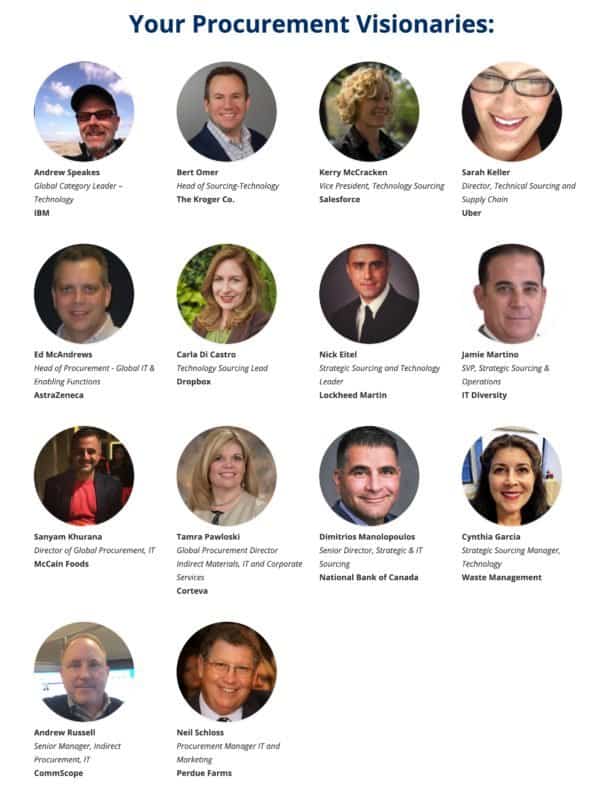 US Cloud is sponsoring ProcureCon IT North America on April 20, 2021. This is a virtual event for senior IT sourcing executives, SAM, ITAM, IT procurement and vendor management professionals. Free sign up.
Audience: Sourcing, Procurement and Vendor Management | SAM | ITAM
---
---
The IT Sourcing Virtual Event of the Year
As an IT procurement leader, failing to establish your role in digital transformation could make your team less valuable to the business.
Are you offering insights into the best commercial partners for AI, automation, data analytics and mobile apps? What's more, are you investing in the right cloud, software, telecoms and hardware solutions to support your organization's drive to digital?
To find out how your IT Procurement, SAM, ITAM and Vendor Management programs measure up against North America's top IT spenders, participate in easily accessible fireside chats, panels, and interviews, all available digitally and on-demand. ProcureCon has been bringing you industry-leading content for 20 years, and is proud to be a valued community partner.
---
Where IT Procurement, SAM and ITAM Come Together
Learn from multiple, live conversations so you gain unbiased perspectives on what's working right now. (They might even disagree on some points – but you'll get the full picture.)
We provide custom-made, high-level content that fosters a fruitful dialogue amongst participants. Engage in in-depth discussions on how senior executives are leading the charge, to provide you with a rare chance to benchmark against the biggest brands in the country.
Join our virtual roundtable discussions where you'll get face-to-face interaction with speakers, sponsors and your peers!
---
IT Procurement Sessions
| ProcureCon IT North America 2021 | IT Procurement, SAM and ITAM Sessions |
| --- | --- |
| 1 | Using Intelligent and Automated Procurement for IT Purchasing |
| 2 | Solving Challenges For Building Diversity Spend in the IT Taxonomy |
| 3 | Cloud, SaaS and Application Licensing Best Practices |
| 4 | How To Gain New Efficiencies Across Your IT Spend |
| 5 | Developing New Skills For IT Sourcing And Vendor Management In The New Digital World |
| 6 | How To Develop An IT Procurement Strategy To Support The Data-Driven Digital Transformation Required By Your Business |
| 7 | Transforming Vendor Management Into A Strategic Business Function |
| 8 | Cybersecurity and Data Protection |
| 9 | Microsoft Support Contracts – New Cost Reduction and Avoidance Opportunity |
| 10 | Supplier and Vendor Management Workshops |
| 11 | Contracting Strategy Workshops |
| 12 | Interactive Roundtables |
| TUESDAY, APRIL 20, 2021 | SIGN UP NOW – FREE |