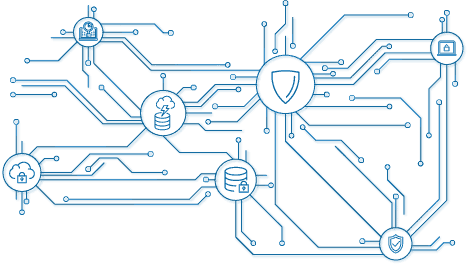 We've talked about the importance of cybersecurity for years – particularly for enterprises looking to take advantage of cloud computing to drive more agility, scale, and speed for their businesses. The cybersecurity market has become one of the hottest around, with spending to exceed $1 trillion from 2017 to 2021. Information security spending accounted for $86.4 billion of enterprises' budgets in 2017.
However, despite all the talk and warnings, cybersecurity is still costing enterprises trillions of dollars every year. According to the 2017 Annual Cybercrime report, cybercrime damages will cost the world $6 trillion annually by 2021, up from $3 trillion in 2015. The dollar amount itself is harrowing enough, but to put it in an even darker context, the report also found that cybercrime will become more profitable than the global trade of all major illegal drugs combined. Ransomware attacks will rise to $11.5 billion by 2019, with businesses falling victim to attacks every 14 seconds.
With cybercrime growing in size and scope despite enterprises spending billions to stop it, what steps can you take to start securing your data? Here are the five best practices you should incorporate into your information security plan immediately:
Approach cybersecurity like a business opportunity: Much like you would for any other major investment you make in your enterprise, don't rush to purchase tools for the sake of putting a bandaid on what could be a festering cancer within your IT environment. There's no one-size-fits-all cybersecurity solution. What you need – and how you implement it – depends on your specific business and technology needs. Case in point? Enterprises are spending billions on cybersecurity tools yet hackers still steal millions of data records each year. Perform a true risk assessment of your business, understand where your gaps are, and then work with a trusted provider who can help you deploy a targeted, customized solution.
Harden every single touchpoint into – and out of – your enterprise: Many enterprises focus on securing their immediate IT infrastructure. While this is a good start, hackers are looking beyond just your infrastructure and attacking all the other touchpoints into your business. Internet of Things and the complexity of global business today means you need to take a hard look at all your software development, all the hardware you procure from third parties, and any other suppliers with whom you work. For example, the laptops you may buy for your employees could have the Intel processors containing vulnerabilities any hacker could exploit. You may have safeguarded your internal IT environment, but if hackers can exploit any third-party entry points into your network, you can still fall victim to a breach.
Implement business continuity throughout every aspect of your network: When you are forced to shut down all your operations when a hacker breaches your systems, the enemy has won. It's vital to compartmentalize your network: Being able to isolate a breach and work around it will enable you to stop the hacker from maximizing the breach as well as allow you to continue running your business and serving customers.
Don't be afraid to run regular cybersecurity drills: It's not a matter of if you'll be breached, but when it will happen. Chances are, it may have already happened to you. Having a sober view of cybersecurity is key, and a big part of that is making sure when a hacker infiltrates your business, everyone knows exactly what they need to do to mitigate its impact. Having regular cybersecurity drills to test responses and understand how the loss or breach of critical data or applications would impact business operations will help you implement the right cybersecurity defenses and keep your data safe.
Keep lines of communication open with your employees: There's a delicate balance between cybersecurity and business productivity. If you implement the strictest cybersecurity protocols available – but it grinds your employees' productivity to a halt – they will find ways around security to get their jobs done and sabotage your security planning. Talk to your employees and ask them if security is impacting their day-to-day operations. Make security transparent to them and help them to understand the need for cybersecurity. When you foster this dialogue, you can craft an even better cybersecurity defense.
US Cloud has the experience and tools you need to create a specialized strategy that safeguards your network and cloud from emerging cyber threats. From penetration testing and vulnerability assessments to managed security plans, hyper secure cloud and next-generation security tools, US Cloud has you covered. Contact us and get a quote today.