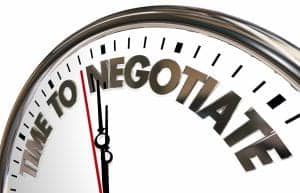 If you're a consumer of Microsoft online services and other technologies for your business, chances are you're already aware of the shift from a Premier to a Unified support model. Available to all business customers globally by the end of Microsoft's fiscal year 2019, it is intended to cater to the shift of businesses adding cloud services to their IT portfolios.
Due to the rise in cloud services, which is already a multibillion dollar industry with no signs of abating, Microsoft is changing the way it provides services in a business environment that's more aligned to pay for consumption versus servers, paying through subscriptions and expecting 24/7 support. The catch, though, is that Unified support will apply across all on-premises and online Microsoft applications – not just online services.
Microsoft Premier support is a piece of its overall Services organization, which according to a Microsoft job posting last year was a $3.3 billion business for the company and employs more than 22,000 people worldwide. The move to Unified support could mean an upwards of 30% price increase for many existing customers. Stay tuned for an upcoming blog post specifically devoted to pricing and what it means for you.
Virtually any enterprise leveraging Microsoft technologies needs support services to ensure it can confidently carry out its business without worrying about technology breakdowns getting in the way. As you think about what this shift in the model means for you, ask yourself these six questions before going back to Microsoft and considering your options:
Do I have flexibility in terms of paying for what I need? In the Premier model, you kind of do – it's a per hour pricing rate based on consumption. In the Unified model, you most certainly will not – at all levels (core, advanced, performance) of Unified support, it's a percentage of your Office 365 and client software annual costs as well as a cut of your other software and online services annual costs. If that doesn't work for you, you should look for a third-party alternative like US Cloud which only bills you for the services you consume, in the manner that works best for you.
Will I have a dedicated account management team for my Microsoft stack? In the Premier support model, it depends on how much you pay – it can be a technical account manager or team, which is either shared with others or dedicated specifically to you. In the Unified model, it's basically the same but with different terminology (e.g. service delivery team or manager). Are you a public sector entity? Make sure that Microsoft can assure you only US citizens are handling your support cases so you don't run afoul of DFARS or ITAR.
Is proactive support included in the cost I'm already paying, or is it an add-on? It's one thing to have the ability to pick up a phone and submit a ticket – it's a completely different story when it comes to having knowledge transfer from engineers to fill in the gaps of what you don't know and ensure you are using Microsoft technologies to their fullest potential. In the Premier world, that's part of the hours you pay for automated or online programs (read: ones that don't involve a human being). For a Microsoft engineer led assessment, you'll have to use your existing hours to get that service. In the Unified world, non-human proactive support is unlimited. However, you will pay extra for an engineer or, if you are a Performance or Advanced tier Unified support customers, you will have a certain number of days built into your contract. If having an experienced Microsoft engineer on call to help you out is important to you, be prepared to pay more money or look for a Microsoft support alternative like US Cloud which offers you its more than 20 years of experience across all Microsoft technologies as part of the support hours for which you've already paid.
Will I have to pay extra for problem resolution support (PRS)? If it's reactive support, you can use your specific PRS hours and, in the Unified model, you will have unlimited hours. However, when it comes to online services – maybe you don't have time to talk on the phone – that will cost you extra in the Unified support model as part of the fees we talked about earlier in this blog post.
Will the initial response time improve? No – unless you're a performance tier Unified support customer. Right now, the Premier support service commits to a one hour response time for catastrophic or critical issues, and two hours for all else. In the Unified model, the one-hour critical/catastrophic SLA holds except for Advanced tier Unified support customers (they'll have a 30-minute SLA for critical issues). For standard problems, expect to wait anywhere between 4 and 8 hours. US Cloud responds within 6 minutes to all calls regardless of how critical they may be.
If my issue requires third-tier Microsoft support, is that included as part of my Premier (soon-to-be Unified) support contract? For Premier customers, it comes at an extra price even if the issue wasn't your fault to begin with. For those in the lowest tier of the Unified model, you have no way of getting to third tier support. For all others, it's included but at varying levels of criticality. US Cloud has handled more than 61,000 support tickets, and have escalated less than 1 percent to Microsoft. However, in the case you do need to get escalated to that level, it's included in your hours: We will work with you every step of the way to navigate the Microsoft support system and get you the resolution you need as soon as possible.
Whether you're already a Microsoft Premier support customer or are considering jumping into the Unified support model, you have a lot of questions you should ask to make sure you're getting the right level of support. Ready for the only true alternative to Microsoft Unified Support? Contact US Cloud to get more information and a free trial today.