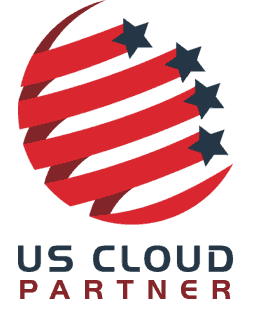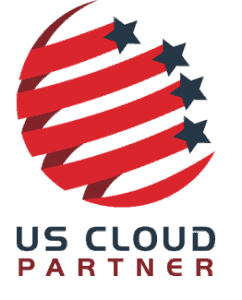 US Cloud today announced a new channel program for Microsoft Premier Support Resellers – LSPs, LARs and VARs looking to reduce costs for clients. The new program will allow third parties to add US Cloud's Premier Support to their solution sets as they look for an alternative to Microsoft's increasingly expensive Premier (Unified) support options.
Why a New Channel Program Now?
US Cloud made the decision to create the offering in direct response to increasing inquiries from various Microsoft resellers and service providers. Many organizations that maximize Microsoft technology investments are currently struggling to answer new client questions around price increases for both Microsoft Enterprise Agreements » (EA)s and Premier / Unified Support. The new US Cloud channel program offers both resale opportunities or referral bonuses for partners who leverage US Cloud Support to lower costs and increase service quality for their clients.
What We Are Hearing:
Through recent conversations with clients, prospects, and numerous Microsoft Partners, it is clear that many companies are experiencing massive price increases as they renew their annual Microsoft agreements. One LSP reported that a client was facing an increase from approximately $250,000 in annual spend to over $600,000! Reports of 50% increases or higher in support costs are starting to pile up as Microsoft moves forward with its plan to push clients into Unified Support (which is now priced as a percentage of yearly spend). Although some heavy support-use clients may see a minor rise or even a decrease in costs under the Unified model, a large portion of the base will be in for a rude awakening come renewal time.
The Program:
The need for a more affordable and higher-quality Microsoft Support alternative is clearly needed in the market. In response, US Cloud's Channel Partner program is now live and ready to accept applications. Full details on our program can be obtained by contacting US Cloud », but here are the highlights:
Resale Option – This option is for partners who still want to control the sales process and client relationship, while still taking advantage of US Cloud's support services for their existing customer base (or potentials). In this model, the registered partner receives a revenue-share percentage for all US Cloud business sold. There are very small commitment levels to allow a partner to see if this type of offering will resonate with their customer base.
Referral Option – This option is for those partners that have a client or contact with a need for an alternative to Microsoft Support, but don't want any direct involvement in the sale. This only requires a registered partner to submit a referral for a company new to US Cloud. If a sale is made, the referral partner receives a corresponding commission payment.
In addition, US Cloud can provide direct or indirect sales support to partners and delivers top-tier service after the sale:
Marketing materials, direct sales support, and/or co-selling is available to all partners.
US Cloud Support is significantly less expensive for both Microsoft Premier Support and Professional Support (Pay-Per-Incident).
US Cloud also boasts a 6-minute response time, 99% of tickets closed without escalation, and 100% US citizen-based, natural English-speaking support teams.
Our Microsoft Certified engineers are onshore, high-quality technicians that can address Sev 4 through Sev 1 issues.
If you're a Microsoft Premier (Unified) Reseller, LSP, LAR, VAR or MSP, US Cloud might be a great fit. Let us know what you are seeing with your clients and we'll answer any questions you have about US Cloud and the new Channel Partner Program.