You call the Microsoft enterprise support phone number and get outsourced overseas. You expect USA-based support from a MS employee.
Your enterprise now has 2 problems in addition to a frustrated IT team. 1) compliance 2) security.
Microsoft has been pushing to transition its enterprise customers from a Premier Support model to a Unified Support model. As of July 1, 2018, Unified Support is the new reality for companies that want support for its investment in Microsoft's software and services.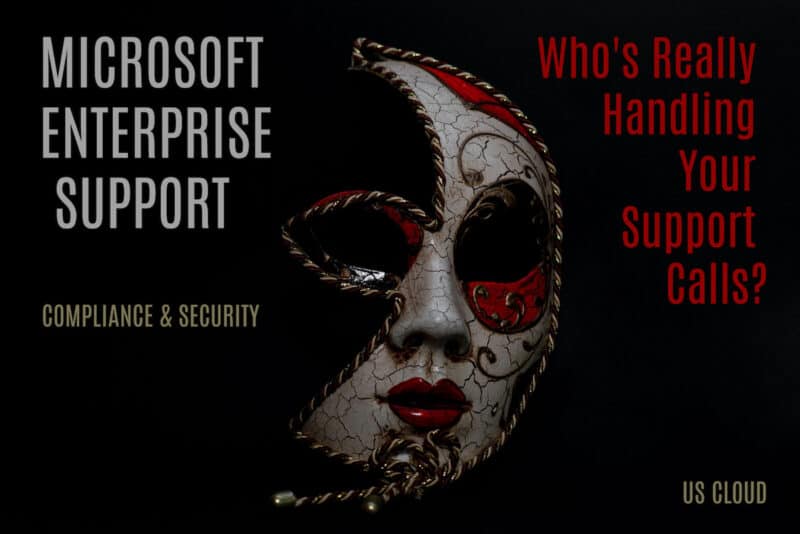 Offshored Microsoft Support Puts Many Enterprises Out of Compliance
With Microsoft outsourcing a good portion of its Enterprise Support (Premier/Unified), it cannot guarantee that a foreign national will not handle an enterprise's Microsoft support calls and tickets.
As a result, many regulated industries and Federal contractors are now out of compliance since some of their IT information is flowing out of the country. Even worse, some of this information is mission-critical or related to key intellectual property technologies opening them up to industrial espionage by adversarial nation states.
"Inserting foreign nationals into the country's (USA) technical support supply chain is irresponsible and poses a needless risk to our intellectual property and national security."
— Robert E. LaMear IV, Founder, US CLOUD
---
Microsoft Enterprise Support Offshoring Increasing Enterprise Security Risk
A large portion of Microsoft's Premier/Unified support is outsourced and delivered by foreign nationals. For many Federal agencies, Defense contractors and Aerospace enterprises, this introduces unnecessary risk of data exfiltration, ransomware and espionage.
Microsoft does have a limited pool of active security clearance Designated Support Engineers (DSE) available at ultra-premium rates for their Federal Cloud customers' IT projects. However, MSFT will not contractually commit that all Premier/Unified support tickets will be handled by US citizens, putting many agencies and contractors out of compliance. Fortunately, these agencies now have the ability to cut their MSFT support cost and receive superior support with US Cloud.
---
Microsoft's New Enterprise Support Model – Pay More, Get Less
With this new model comes many changes in the way Microsoft delivers enterprise support. There is less emphasis on tallying your support hours over the course of a year, which comes with a 30% increase in cost.
When you put all the costs together, you're paying 39% for maintenance and support from Microsoft. That's 56% higher than the industry average.
We've shared the questions you should ask when negotiating and the differences between Microsoft Premier Support and Microsoft Unified Support, but one issue has come to the forefront when we've spoken with enterprises. Ultimately, they expect that when they pay this 30% Microsoft tax for support they will receive better quality service from Microsoft employees who possess the greatest knowledge and expertise to help them fully utilize Microsoft software to run their businesses.
---
What Paying a Microsoft Tax Actually Gets You
The reality is that in many cases Microsoft Unified Support is in name only.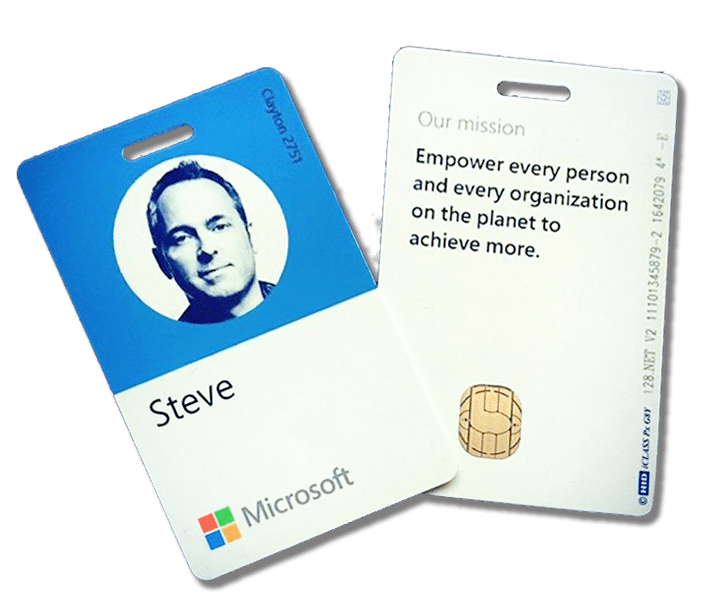 Third-party vendors (v-badges) like India-based Tata or Wipro are actually doing the work. You can discern this from the email address of the support engineer or when you speak with them on the phone.
Unless you have a named secondary (backup) Technical Account Manager (TAM) or Designated System Engineer (DSE) on your contract, you'll be at the whim of whoever is available to try and assist you if the TAM or DSE is unavailable.
The size of Microsoft, which is often a strength, is actually a tremendous weakness when it comes to enterprise support. Regardless of whether you're a US-based company or not, when you call or email requesting support you may need to wait for someone depending on your tier of Unified Support. This can mean waiting anywhere between 4 and 8 hours for someone to respond if you are paying for the Core or Advanced tier of Microsoft Unified Support. If you're paying for the top-of-the-line Performance, you may get a response within 30 minutes to 1 hour. If your issue is business critical, is that really fast enough?
Ultimately, many enterprises we speak with are paying a premium for a safety net that they keep falling through. Unfortunately, this happens at the moments they need stability and consistency most.
Every issue you have is business critical. You should look for a Microsoft Unified Support alternative that can work with you the moment you have a problem and find a resolution.
Look no further than US Cloud, which will never offshore your problem and has the expertise to get your Microsoft software and services back up and running as quickly as possible to minimize business disruption.
USA-based support

You will never be outsourced to a call center overseas. All US Cloud staff are located in St. Louis, Missouri, and we have industry leading processes in place to ensure that you receive a consistent, best-in-class support experience the moment you need it most.

30-60 percent cost savings

Our best-in-class Microsoft enterprise support comes at a fraction of the price you will pay with Microsoft. Only purchase the support you need and don't pay a Microsoft tax for lower-quality support.

5x faster response

US Cloud will respond to your support ticket in six minutes no matter what. That's 5 times faster than Microsoft's most aggressive response Service Level Agreement.

Two decades of Microsoft experience

US Cloud is a Microsoft Certified Partner and Cloud Solution Provider; we are experts in the ins and outs of Microsoft technologies. We've handled more than 61,000 Microsoft support tickets. Only 1 percent of them have been to Microsoft as third-tier support tickets. When you call us, we rapidly respond and mitigate your issues.

Dedicated TAM/DSE support

US Cloud prides itself on its consistency. When you sign with us, you'll have a dedicated Technical Account Manager or Designated Support Engineer. They will become an expert in your company's needs and software. This way, when an issue occurs there is no delay because we don't need to ramp up on your specific needs.

A white glove customer experience, every time

We won't make you repeat your issue over and over. We won't pass you around to different outsourced support professionals around the globe with varying levels of knowledge and expertise. Our only goal is your complete satisfaction.
Experience US-based, six-minute premier Microsoft support for yourself.