MICROSOFT PAID SUPPORT
Decide which paid MS support to purchase for your business, enterprise, or government organization. See the Microsoft Paid Support comparison chart for full details.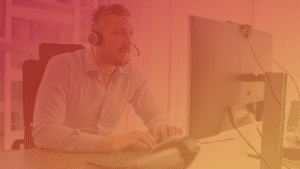 Microsoft Paid Support Comparison Chart
The Microsoft Paid Support Comparison Chart includes paid MS support options for business, enterprise, and government organizations. Premier is a premium offering with the fastest time to resolution. Use the chart to determine which paid support plan to purchase for your organization.
Microsoft paid support for Business includes pay per incident, formerly known as Microsoft Professional Support. Business is the most economical paid Microsoft support and best for low severity issues since it also has the longest time to resolution. Microsoft paid support for Enterprise includes Unified Support plans – price is determined by the enterprise's entire Microsoft software and cloud services spend. MS paid support for Government is staffed entirely by US engineers to meet Federal regulatory requirements. Premier Microsoft paid support from US Cloud has the fastest time to resolution and is comparable in price to Enterprise. Review the Microsoft Paid Support Chart below for full details.
Microsoft Paid Support  Feature
Paid Microsoft Support for Business
Paid Microsoft Support for Enterprise
Paid Microsoft Support for Government by US Cloud
Premier Microsoft Paid Support by US Cloud
Pricing

Per incident pricing

A percentage of your historical annul product spend, using graduated pricing rates; Azure 1.75-10%, Mod Workplace 4-8%, Biz Apps 4-8%, On-prem User 4-8%, On-prem Server 6-10%

Per-hour pricing based on consumption

Per-hour pricing based on consumption

Account Management

None

Shared CSAM + incident manager
Shared technical account manager (TAM) + incident manager
Shared technical account manager (TAM) + incident manager
Proactive Support
Automated and online programs

None

As needed
Engineer-led
Engineer-led
Proactive Support
Engineer-led risk assessments, chalk talks, planning and implementation engagements

None

Six hour maximum per engagement
Engineer-led
Engineer-led
PRS
Reactive support

Per incident

As needed

Per-hour pricing based on consumption

Per-hour pricing based on consumption

Government Compliance
Offshored support personnel
Data center only; FedRAMP High, DoD IL2, DoD IL4, DoD IL5, GCC High
All support personnel; US persons as defined by ITAR 120.5, ISO 27001, GCC High, ITAR, CMMC 2, DFARS 7012, NIST 800-171, CUI, DISA Impact Level 4, DoD Impact Level 2

All support personnel; US persons background and drug screened, ISO 27001

Initial Response Time
2 hour critical target; 8 hours standard target

1 hour critical target; Azure only: 15 min critical target; 4 hours standard target
15 min all severities; SLA
15 min all severities; SLA
Time to Resolution

~ 85 days

~ 50 days
~ 20 days
~ 20 days
Technical Training

None

On-demand, self-service
Engineer-led
Engineer-led
Advisory Support

None

Limited to 6 hours per incident
No limit per incident
No limit per incident
Minimum Contract Size

$500 per incident

$100,000
$20,000
$15,000

Top 5 Differences Between Microsoft Unified Paid Support & US Cloud Premier Paid Support
#1

 CONSUMPTION-BASED VS. AS NEEDED
Premier is a consumption-based support model. You buy the number of hours you think you will need in a given year. Overall, most Sourcing, Procurement and Vendor Management (SPVM) buyers feel that Premier gets them closer to their actual needs most of the time.
Unified is an as needed support model. The issue being that some SPVM buyers and organizations don't need support for all Microsoft products and cloud services – they simply don't use all of them. As a result, they can't justify the significant cost increase and wasted IT budget dollars by moving to Unified.
---
#2

TAM VS. CSAM
Premier offers TAMs. US Cloud Premier Support offers Technical Account Managers (TAM) as part of of Premier Support. TAMs typically have 10+ years experience in Microsoft technologies and a degree in MIS, IT or CS. TAMs investigate the client's business objectives, anticipate current and future technology needs, develop a strategic technology solution roadmap and lead the proposed solution work-streams to bring clients to that future state. Salary: $100,000 to $170,000. Key US Cloud KPI: Customer Satisfaction
Unified offers CSAMs. Microsoft Unified Support offers Customer Success Account Managers (CSAM) as part of Unified Support. CSAMs typically have 2-4 years experience in MS technologies and a degree in business, MIS, IT or CS. CSAMs drive program management and acceleration of cloud adoption by providing cross-engagement oversight, resource orchestration, and blocker escalation, in close collaboration with key account team unit members and business partners supporting customer success. Salary: $75,000 to $145,000. Key Microsoft KPI: Cloud Spend
---
#3

 US ENGINEERS VS. OFFSHORED
Premier offers US engineers. US Cloud Premier Support offers 100% USA domestic Microsoft-certified engineers with 15+ years average staff experience who are screened for security and compliance. US Cloud supports several large US Federal Government agencies that require "support sovereignty" from their partners, meaning none of their data ever leaves US territory. This closes a huge security hole that often goes overlooked, as well as providing frictionless communication and better service for our customers day-to-day.
Unified offers offshored engineers. Microsoft Unified Support offers offshored engineers and cannot guarantee that your support information will not leave the US. Microsoft Unified's lack of "support sovereignty" leaves many clients in highly regulated industries noncompliant or exposed to unnecessary risk. From an operational perspective, outsourced support at Microsoft often leads to needlessly restating issues, poor communication, and frustration.
---
#4

DEDICATED SUPPORT ENGINEERS (DSE)
Premier has 200 hour minimum. US Cloud Premier Support has a 200 hour DSE minimum for all Microsoft technologies. Premier Support DSE rates are $295 per hour. Lower rates are available with volume and multi-technology commitments.
Unified has 600 hour minimum. Microsoft Unified Support has a 600 hour minimum for Microsoft 365 and Azure DSEs. All other MS technologies have a 400 hour DSE threshold. Unified Support DSE rates are $315 per hour.
---
#5

SUPPLIER DIVERSITY
Premier offers supplier diversity. US Cloud Premier Support offers organizations IT supply chain diversity for their Microsoft support services. Most enterprises and government agencies have supplier diversity mandates to hep increase the pool of suppliers and promote healthy competition leading to cost savings and drive economic growth in our communities. US Cloud is a certified women owned business (WBE) and certified women owned small business (WOSB).
Unified is not a diverse supplier. While Microsoft Procurement does have a formal Supplier Diversity Program for its own procurement needs, it is not a diversity supplier itself. Microsoft encourages its partners and customers to seek out a diverse supplier base. "Our commitment to helping people realize their potential extends from our products to our procurement practices." Microsoft Corporation is a publicly held, Fortune #14 multi-national enterprise with 2022 revenue of $198B and 220,000 employees.