VEEAM BACKUP FOR OFFICE 365
Veeam Backup for Office 365 is Fast and Secure. Protect Your Office 365 Data with Veeam Backup to US Cloud.  Veeam is the #1 Backup and Recovery for Microsoft Office 365 with Over 7 Million Office 365 Mailboxes Backed Up.  Veeam Licensing Included.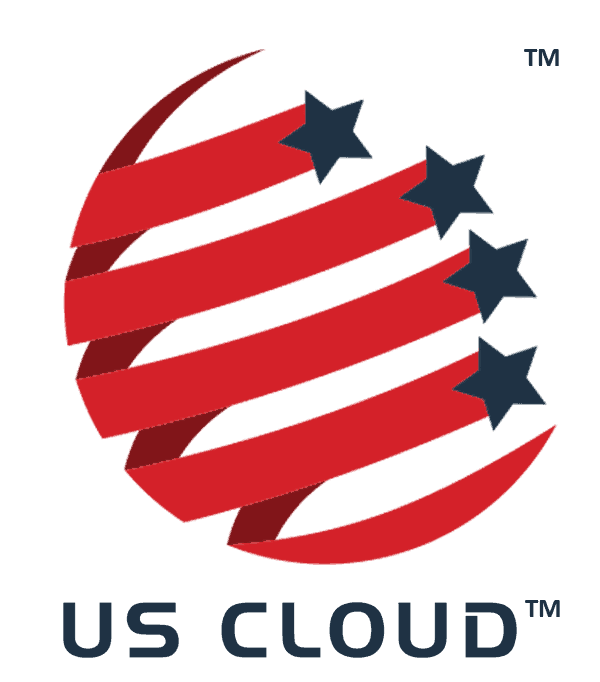 Veeam® Backup for Office 365™ enables Disaster Recovery-as-a-Service (DRaaS) for Microsoft Office 365 as part of a comprehensive availability strategy, embracing virtualization and storage investments in your datacenter and extending them through hybrid cloud at US Cloud.
Affordable and efficient Office 365 backup and recovery delivers true cloud-based disaster recovery for ALL Office 365 applications (RTPOs < 15 minutes).
WHY YOU NEED VEEAM BACKUP FOR OFFICE 365
Microsoft does not provide long term recoverability
Microsoft provides great tools like the Recycle Bin and versioning for short term deletion and restoration, but there is no long-term recoverability. Files and user data may be gone forever if they were deleted more than 90 days ago.
Departing users data could be critical
Loss of data due to departing employees and deactivated accounts can create trouble for Office 365 admins. Deleting users and the data in their personal OneDrives can leave organizations feelings anxious. With Veeam Backup for Office 365 you can delete the user and data without hesitation. If you ever need it, you can always search your backup logs.
Redundancy Is not a guarantee of service
Microsoft does everything they can to ensure Office 365 and Azure operate seamlessly and without hiccups, but disasters can strike anyone. Veeam Backup for Office 365 can help ensure that your Office 365 data is accessible even if Office 365 services go down.
Threats exist outside (and inside) your organization
Your data is your organization's best asset. Hackers and disgruntled employees know this as well . Y our organization needs to take extra steps to ensure your information is safe guarded against malicious acts. With the help of Veeam Backup for Office 365, you can be sure all data is recoverable.
Granular point-in-time restoration is essential
Organizations need to quickly restore to any point in time. With the ability to "turn back the clock," organizations can avoid wasting time spent recreating things like labels, file structures, reports or sharing settings. Veeam Backup for Office 365 offers granular restore, so you can reset an item, file, or set of permissions without the need to roll everything back.
VEEAM BACKUP FOR OFFICE 365 TOPOLOGY
WITH OFFICE 365, IT'S YOUR DATA
Microsoft Office 365 enables your enterprise to work anywhere, anytime, without the need to host your own email, files and content management infrastructure. Even though Microsoft hosts the infrastructure, this doesn't replace your responsibility of maintaining a backup of your business-critical Office 365 data.
With Office 365, it's your data — you control it — and it is your responsibility to protect it.
With Veeam Backup for Office 365, you can:
Protect your Office 365 data from accidental deletion, security threats and retention policy gaps
Quickly restore individual Office 365 items and files with industry-leading recovery flexibility
Meet legal and compliance requirements with efficient eDiscovery of Office 365 backup items
VEEAM BACKUP FOR OFFICE 365 CUSTOMER INSIGHTS
"With Veeam Backup for Microsoft Office 365, we can take back control of our mailboxes. We can have our own off-site repository for safe keeping and we can recover lost emails with ease."

Gary Meers
Chief Technology Officer
SaberVox
Decision Driver: Total access, control and protection of our Office 365 data and cloud storage.
"With Veeam Backup for Microsoft Office 365, our customers will sleep soundly knowing that their emails, OneDrive, SharePoint and Microsoft Teams sites are fully safe."

Jeremy Verda
Executive System Engineer
Logical TIC SPRL
Decision Driver: Comprehensive backup of our clients' Office 365 tenants – Exchange Online, SharePoint Online, OneDrive for Business and Microsoft Teams.
VEEAM BACKUP FOR OFFICE 365 FEATURES
Store data based on long-term retention policies for regulatory or compliance needs
Ensure you recover exactly what you need — no more, no less — with granular advanced search and find functionality
Increase security for Office 365 backup data with multi-factor authentication
Leverage the familiar, advanced search capabilities and the flexible recovery and export options to perform eDiscovery on Office 365 data — just as easily as you would with a traditional on-premises data backup
Easily scale and perform management of backup jobs for tens-of-thousands of Office 365 users
Office 365 Data Protection Reports identify unprotected Office 365 mailboxes and manage license and storage usage
Protect data posted and shared with MS Teams chats, files and sites, as Teams data is journaled into Exchange/SharePoint
4x faster backups by increasing SharePoint Online and OneDrive for Business incremental backups, dramatically shortening Office 365 backup windows from hours to minutes and minutes to seconds
Take the Next Step for Veeam Backup for Office 365
US Cloud is the proven leader in providing Veeam backup services to clients world-wide.  We enable Veeam and Office 365 customers to enjoy ultra-responsive support from US citizens, save 30-60% on backup costs and free up funds to drive innovation.