VEEAM BACKUP TO AZURE
Veeam Backup to Azure is Fast and Secure.  Protect Your Data with Off-Site Backup and Archiving to Azure or From Azure to US Cloud.  Replace Costly On-Premise Tape and Legacy Backup.  Veeam Licensing Included.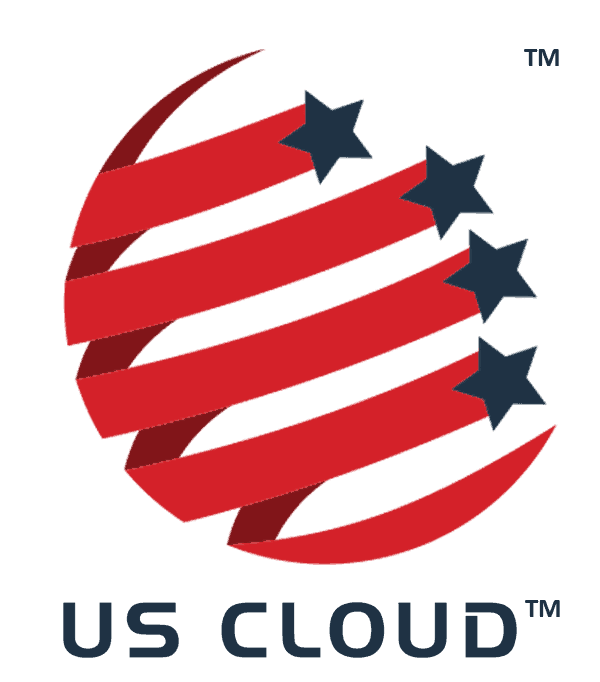 Veeam® Backup for Azure™ enables Disaster Recovery-as-a-Service (DRaaS) for Microsoft Azure as part of a comprehensive availability strategy, embracing virtualization and storage investments in your datacenter and extending them through hybrid cloud at US Cloud.
Affordable and efficient Azure backup and recovery delivers true cloud-based disaster recovery for ALL Azure applications (RTPOs < 15 minutes).
WHY YOU NEED VEEAM BACKUP FOR AZURE
Optimize Cost Savings
By leveraging the combination of Microsoft Azure, Veeam and US Cloud, any-size organization can maintain business continuity at an extremely low cost.
Reduce Complexity
simplify and transform IT into an on-demand service while protecting a variety of virtual machines (VMs), physical servers and endpoints in multiple locations.
Improve Availability
Get up and running quickly and scale seamlessly. With Veeam to Azure or Azure to US Cloud, you don't have to wait to procure hardware or software; you don't have to take the time to build a separate recovery site; you don't have to take time to modify, maintain and upgrade equipment.
Increase Agility
Moving on-premises backups to the cloud makes your entire business more agile. With Veeam Recovery to Microsoft Azure, you can simplify migrations, use IT resources more strategically, respond quicker from catastrophic failure and support data migrations from both physical and virtual machines.
Azure Production Backup
Use the 3-2-1 rule (3 copies, 2 medias, 1 offsite) to get your Azure production VMs and applications backed up and off the Azure network to US Cloud via Veeam.
VEEAM BACKUP FOR AZURE TOPOLOGY
WITH AZURE, IT'S YOUR DATA
Microsoft Azure enables your enterprise to easily scale IT infrastructure, anytime, without the need to host your own VMs, data and servers. Even though Microsoft hosts the infrastructure, this doesn't replace your responsibility of maintaining a backup of your business-critical Azure data.
With Azure, it's your data — you control it — and it is your responsibility to protect it.
With Veeam Backup for Azure, you can:
Protect your Azure data from accidental deletion, security threats and outages
Quickly restore individual Azure items or entire servers with industry-leading recovery flexibility
Meet legal and compliance requirements with efficient eDiscovery of Azure backup items
VEEAM BACKUP FOR AZURE CUSTOMER INSIGHTS
"With Veeam Backup for Microsoft Azure, we can take back control of our VMs. We can have our own off-site repository for safe keeping and we can recover VMs with ease."

Gary Meers
Chief Technology Officer
SaberVox
Decision Driver: Total access, control and protection of our Azure data.
"With Veeam Backup for Azure, our customers will sleep soundly knowing that their Microsoft Azure data, Hyper-v servers and Active Directory is fully safe."

Jeremy Verda
Executive System Engineer
Logical TIC SPRL
Decision Driver: Comprehensive backup of our clients' Azure servers backed up offsite of the Azure network.
VEEAM BACKUP FOR AZURE FEATURES
Enterprise scalability, including accelerated backup performance, faster restores of larger VMs and reduced load on primary and backup storage and servers
Facilitates the 3-2-1 Rule for keeping three copies of your Azure backups, having two different media types, with one copy stored off-site at US Cloud
Supports multi-hypervisor deployments for both Microsoft Hyper-V and VMware vSphere
A single backup application to manage both  physical and virtual environments, whether on-premises our in Azure
Quickly and easily move onpremises backup archives to Azure — eliminating the need for costly legacy backup and tape archive services
Accelerates adoption of Microsoft technologies, including Windows Server 2019, enabling easy and efficient upgrades of all your Microsoft platforms
Delivers high-speed item level recovery for Active Directory, Exchange, SQL Server, SharePoint and for Oracle
Extends Microsoft System Center — for deep, app-to- metal visibility for virtual, physical and Veeam backup infrastructures
NEXT STEP TO
SAVE 30-50%

WITH US CLOUD
US Cloud is the

only

Gartner-recognized Microsoft Enterprise Support alternative. Businesses worldwide are replacing MSFT Premier/Unified with US Cloud to save 30-50% on support costs.
Enjoy ultra-responsive, 24/7 fanatical global support from domestic US teams while freeing up funds to invest in innovation, create competitive advantage and drive growth.