Microsoft Unified Enterprise Support
MICROSOFT UNIFIED ENTERPRISE SUPPORT
Microsoft Unified Enterprise Support makes technology work for you. As your enterprise transforms to utilize the power of Microsoft, so must your people, your processes, and your support. To succeed in today's way of working, you need your technology to evolve with you and you need your MSFT support to do the same.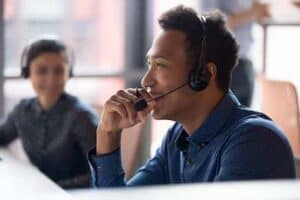 Unified Enterprise Support
MS Unified Enterprise Support helps you maximize uptime, receive personalized guidance, and empowers you to do more.
Microsoft Unified Enterprise Support Pricing
Unified Enterprise support pricing is based on your historical annual IT spend at Microsoft:
Previous 12-months of cloud services purchased
All license-only purchases made in the last 60 months
Previous 12-months of Software Assurance (SA) purchases
ANNUAL SPEND

Cloud
Azure

ANNUAL SPEND

User
Modern Work
User
Biz Apps
User
On-prem
Server
On-prem

$0 – $1.8M

10%

$0 to $1.5M

8%

8%

8%

10%

$1.8M – $6M

7%

$1.5M to $3M

7%

7%

7%

9%

$6M – $12M

5%

$3M to $6M

6%

6%

6%

8%

$12M – $30M

3%

$6M to $15M

5%

5%

5%

7%

$30M – $60M

2.25%

>$15M

4%

4%

4%

6%

$60M – $120M

2%

>$120M*

 

1.75%
* Rates are graduated, so if a customer has $6M in annual Azure spend, it would be calculated as 10% of the first $1.8M and 7% of the next $4.2M ($6M-$1.8M).
---
Alternatives to Microsoft Unified Enterprise Support
Proven alternatives to Unified Enterprise are available. These viable alternatives to Unified Enterprise deliver exceptional value as your spend with Microsoft increases.
Per Gartner, Third-party Microsoft Support providers deliver significant cost savings and quality that is comparable to or better, in some categories of service delivery, than Microsoft.
Comprehensive Coverage
Get coverage for your all your business-critical Microsoft products and cloud services and receive 4x faster response times than Microsoft.
Stay in compliance by using only US domestic teams for support delivery – guaranteed in your US Cloud Microsoft Enterprise Support contract.
Predictable Lower Rates
Pay a lower rate for your Microsoft support needs as your MSFT cloud spend increases.
US Cloud clients are saving an average of 176% over 5 years when they overlay their 5 year IT roadmap with their Unified Enterprise cost forecasts. Enterprises are locking in US Cloud low rates with 3 year contracts for another 10-12% inflation savings.
Improved Support Experience
Enterprises are replacing Microsoft with US Cloud for cost reduction and increased quality.
Financially-backed Service Level Agreements (SLA) for response time, engagement, and escalations stand behind service quality.  While year-over-year improving Net Promotor Scores (NPS) scores and Time-to-Resolution (TTR) demonstrate a commitment to support excellence.