MICROSOFT SUPPORT FOR BUSINESSES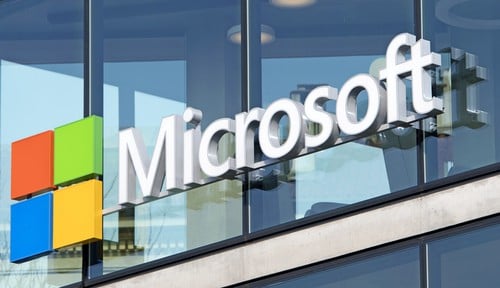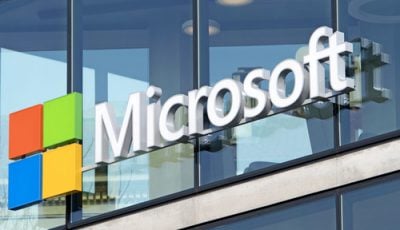 Today, the majority of businesses worldwide rely on Microsoft technologies to keep their business running. A mixture of on-premises and Cloud technologies is creating a complex hybrid Microsoft environment with lots of moving parts. Downtime is costly. Rapid troubleshooting and professional support of Microsoft business technologies has never been more important or challenging – as IT teams team are stretched to their breaking points and asked to do more with less.
Businesses with their own IT team are looking to escalate Microsoft problems they can't fix themselves. Smaller businesses without dedicated IT teams are looking to outsource all of their Microsoft support. Many organizations have selected Microsoft Support Services from US Cloud. Let's look at the available services and see which US Cloud Microsoft Support Service is right for your business.
Microsoft Professional Support
Microsoft Professional Support from US Cloud provides a fast and affordable means for smaller organizations to stand up a 24/7 Microsoft support team. With just a 25 hour purchase (hours never expire), the organization retains US Cloud allowing the business to reach out to the US Cloud Pro Support team 24/7. Even better, our initial response time is guaranteed at 30 minutes or the ticket is free.
US Cloud Pro Support is delivered by the same US citizen team that delivers our enterprise-grade Premier Support Service serving the Fortune 500 and Global 2000 large business community. We support the underserved SMB Microsoft community by giving them a smaller bite of the apple. US Cloud Pro Support will handle severity 1-4 incidents and time to resolution is averaging 17 days as opposed to 63+ days with Microsoft Professional Support.
Additional benefits of Microsoft Professional Support at US Cloud include cross-platform support for AWS, VMware and Cisco technologies. Advanced support services include onsite support (+T&E), root cause analysis, and products out of support lifecycle (end of life). US Cloud's goal is enterprise-grade Microsoft support for any size business that values ultra-responsive expert support delivered by screened US citizens.
Microsoft Premier (Unified) Support
Larger organizations with their own IT team may have used Microsoft Premier Support Services in the past. MSFT Premier is now Unified Support and many businesses are seeing cost increases of 50% or more. As a result, many businesses are cutting their Microsoft Unified cost in half by switching to US Cloud Premier Support.
SHOULD I CHOOSE PRO OR PREMIER (UNIFIED)?
Assuming you have the IT budget to go either route, the biggest differences between the two Microsoft support programs are a Technical Account Manager (TAM), better hourly support rates and Designated Support Engineers (DSE).
Technical Account Manager (TAM)
A TAM delivers a higher level of Microsoft support by interfacing between your internal IT team and the US Cloud Premier Support team.
This role is all about service delivery management. As the conduit between your organization and our global support resources, the TAM will manage your Microsoft technology stack via a range of activities related to improving the operational health of your IT. The value the Technical Account Manager brings to Premier Support is increased customer satisfaction, reduced support costs, and the awareness needed around Microsoft product improvements.
As a trusted adviser, the TAM ensures clients are making the most of their Microsoft technology by creating a tailored service delivery plan to drive business value from the client's IT investments, and improve operational stability and performance. The TAM will also manage the delivery and follow-up of proactive services outlined in the service delivery plan as well as effectively communicate the realized value of delivered services through Service Reviews with the client.
Better Hourly Support Rates
Better hourly support rates are attainable by 2 vehicles. First, by moving up from a lower plan to a higher Premier Support Plan. The base plan is Core, the middle plan is Advanced, and the top plan is Performance. Each plan includes more support hours and a better hourly support rate.
The second means to a better hourly support rate is committing to US Cloud Premier Support for multiple years. For example, 5,000 PRS hours per year, for 5 years. This locks in your organization's support savings over time.
Dedicated Support Engineers (DSE)
Dedicated Support Engineers keep your enterprise running at maximum performance with dedicated support for your core Microsoft technologies.
Do you have recurring problems with your Microsoft technology, but no time to investigate and identify the root cause? Are staff changes, deployments or upgrades of newer technologies impacting your internal IT resources and exposing gaps in your knowledgebase?
DSEs help you achieve long-term IT success by helping to ensure successful deployments, planning for supportability and helping to reduce mission-critical downtime. Dedicated Support Engineering (DSE) can offer you the expertise you need to get off the break/fix merry-go-round and proactively prevent problems so they don't occur. Identify the root cause of recurring problems and address them so they don't reoccur, and give your IT staff the expert training they need to get the most from your Microsoft investment.