Here are the highlights of the 27-page Microsoft Unified (formerly Premier) Support Agreement.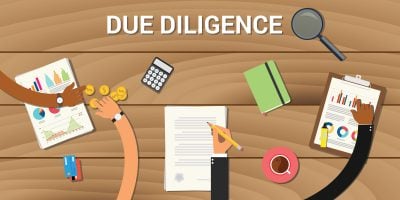 These points should help you better prepare for your renewal and avoid any surprises or lurking gotchas for your enterprise procurement and technology leaders.
What is a Microsoft Unified Support Agreement?
The Microsoft Unified Support Agreement governs Microsoft's comprehensive enterprise support set of services that helps reduce costs, enhance productivity, and use technology to realize new business opportunities for any stage of the IT lifecycle. Support services include:
Proactive support services help maintain and improve health of your IT infrastructure and operations.
Service Delivery Management to facilitate planning and implementation
Prioritized 24×7 problem resolution services to provide rapid response to minimize downtime
The MS Unified Support Agreement Covers 3 Plans
Support services are available as a Base package (designated as Core, Advanced and Performance Support) or as additional services under an existing Support agreement using the Enterprise Services Work Order. In some cases, the services may be defined further in an Attachment or Exhibit referenced in your Work Order.
Microsoft Support is Included with Your Office 365 and Azure Subscription
Although this isn't directly covered by the Unified Agreement, it is worth mentioning since there is a great deal of confusion around Office 365 and Azure Support Services.  In some cases, Office 365 and Azure enterprise customers are paying for support twice – once via their MS Cloud Service subscription, and again with their Unified Support Agreement.
Consumption Metrics Are Available Upon Request
Right-size your Microsoft support package by knowing how many tickets or hours you used in Unified (formerly Premier).  There is a "break-even" point of paying for straight support or DSE hours vs "unlimited" tickets.  Know what you actually consumed in the past 12 months to make an informed decision.
At your request, Microsoft will provide reporting detailing your organization's use of Microsoft Support. Consumption metrics are reflective of the current accessible data available to Microsoft and may be changed or amended. Customized reporting is also available and may require an additional purchase order from Microsoft.
Confirm that All Credits Were Used in Transition from Premier to Unified
Make sure that all possible credits and savings have been realized during your cutover to Unified Support.  Per the Microsoft Unified Support Agreement: The equivalent list rate value of your Software Assurance Benefit (SAB) incidents may be converted and used to reduce the Base Package fees in your chosen support Level, as listed in your applicable Work Order. You may also convert Software Assurance Benefit incidents to Designated Support Engineering (DSE) services. After 30 days, Microsoft reserves the right to invoice you for the equivalent value of any deficit of Software Assurance Benefit incidents you commit for conversion to eligible Microsoft Unified Support services, as designated in your Work Order.
Designated Support Engineering for Office 365 Requires 600 Hour Commitment
Designated Support Engineering (DSE) for Office 365 minimum commitment increases from 400 hours to 600 hours in the new Microsoft Unified Support Agreement – an increase in cost of $50,000 – $75,000 depending on your negotiated DSE rate with Microsoft.  All other Microsoft technologies still require the 400-hour minimum commitment.
Azure Rapid Response 15 Minute SLA Effective Only During Business Hours
If you have a critical business impact incident – further defined as a loss of core business process and work cannot reasonably continue.  Microsoft guarantees a first call response in 15 minutes or less with  business hours generally defined as 09:00 to 17:30 Local Standard Time, excluding holidays and weekends.
Training Services Are Now On-Demand (Self-Service)
Training services included with your former Premier Support Agreement were delivered by Microsoft personnel.  With the new Unified model and agreement, all training services (content only) are now delivered via the Unified Customer Portal and are self-service.
Unified Support Agreement Add-ons (Extra Costs)
Designated Support Engineering
Azure Rapid Response
Additional Named Support Contacts
Mission Critical Support
Developer Support (advanced, performance, application development manager)
Onsite Services (support, service delivery management)
Education Services (chalk talks, workshops)
Adoption Services
Development Focused Services
IT Services Management
Lab Services
Remediation Support Services
Security Services
Implementation Services (deploy, migrate, upgrade)
Planning Services (design, proof of concept)
Maintenance Services (root cause analysis, assessment, health check, monitoring, risk and heath assessment)
Submit Proactive Service Requests 60 Days Prior to Your Expiration Date
Although proactive services are technically "unlimited" in the Unified Agreement, if you don't schedule it prior to the last 2 months of your renewal, you can't use it.  In reality, you have 10 months to schedule any proactive services you need.  A subtle but important change if you were a former Premier Support agreement who typically waited until the last quarter of your Premier Agreement to schedule proactive or training services with Microsoft to consume unused and expiring hours.
Additional Designated Named Reactive Support Contacts Cost Extra
These contacts are included with your package:
Core Support – Up to five (5) named contacts
Advanced Support – Up to twenty (20) named contacts
Performance Support –Up to thirty (30) named contacts
You can double the number contacts based on your plan by paying an additional fee to Microsoft.
Developer Support is An Additional Cost with Minimum Hours Commitment
Developer Support Services is an additional cost to the Microsoft Unified Support Agreement and is modeled similarly to the DSE minimum commitment.  Developer Support Services has a 400-hour minimum commitment rate, but at a higher hourly rate premium than Designated Support Engineering (DSE).  Developer Support is available for Application Development Manager (ADM), Advanced level and Performance level.
What's Trending in Unified Support?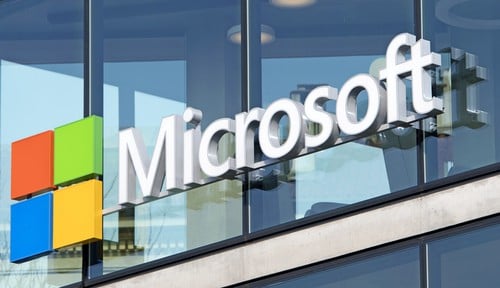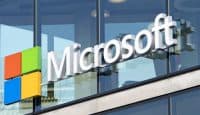 As Microsoft continues its push to onboard customers onto Office 365 and Azure, the companies we're speaking with are worried this will only continue to get worse, with demand outpacing available support. At US Cloud, we're also seeing that Office 365 and Azure are the top support topics for our Microsoft enterprise support services customers – we are able to work with enterprises of all sizes to ensure they are maximizing the potential of their investments in Microsoft software and services.
US Cloud – the Only Proven Alternative to Microsoft
Hours that never expire – Your support hours never expire with US Cloud, and since you're only paying for the support you need, it allows you to make a smarter financial decision for your business without sacrificing quality.
Billing on your terms – US Cloud offers subscription billing and installment options that meet your specific needs.
5x faster response – Microsoft Unified Support average response times hover around 30 minutes. US Cloud will respond to your ticket in 6 minutes.
A white glove customer experience, every time – US Cloud won't make you repeat your issue over and over again when we transfer you to the right experts to solve your issue. Our only goal is your complete satisfaction.
Deep expertise in your specific business needs – Dedicated Technical Account Managers and Designated Service Engineers at US Cloud mean we quickly develop a robust understanding of your business and IT environment. You can depend on us to handle your specific issues the moment you have them instead of wondering if the right person will be available to take your inquiry and rectify your support inquiry.
USA-based support – You will never be outsourced to a call center overseas. All US Cloud staff are located in St. Louis, Missouri, and meet the right levels of clearance for U.S. public sector entities.
Two decades of Microsoft experience – US Cloud is a Microsoft Certified Partner and Cloud Solution Provider, meaning we are experts in the ins and outs of Microsoft technologies.
Take the Next Step for An Alternative to Microsoft Unified Support
US Cloud is the proven leader in providing reputable Microsoft enterprise support services to clients worldwide.  Download our free price list » to learn how we enable Microsoft Unified Support customers to enjoy ultra-responsive support from US citizens, save 30% to 60% on support costs, and free up funds to drive innovation.