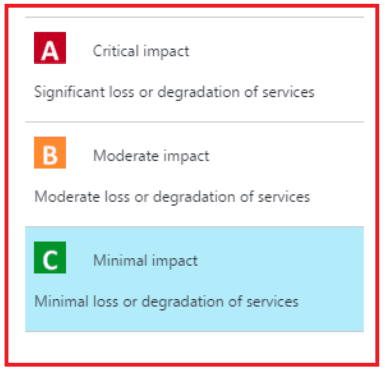 You can check out our page breaking down the Unified Support differences, but one area we could not foresee was how the transition would impact Microsoft's ability to respond to an increase in support requests.
If your enterprise has been integrated into Microsoft's new Unified Support program, which transitioned away from Premier starting in July 2018, you're well aware that there are three tiers to Microsoft Unified Support: There are unlimited reactive support hours and there are three levels – Core, Advanced, Performance – which have a minimum contract size of $25,000, $50,000, and $175,000, and pricing based on a percentage of Office 365 annual costs, client software annual costs, other software and online annual costs.
It was clear that Unified Support Core and Advanced tiers would offer 2x to 4x slower responses versus Microsoft Premier Support: Previous wait times were 1 hour for "catastrophic" issues and 2 hours for standard tickets. New Unified Support contracts now commit to 1 hour for "critical" / 8 hours standard for Core and 1 hour "critical" / 4 hours standard for Advanced. Those at the highest tier, Performance, saw initial response time service level agreements (SLAs) drop from one hour to 30 minutes for "critical" cases only, while the standard ticket wait times doubled to 4 hours.
With an unlimited amount of support tickets you could submit without worrying about your support, many companies took a wait-and-see approach to gauge how Microsoft would keep up to demand.