Microsoft transitioned from a Premier to a Unified support model in July as a response to the rise in cloud services. The catch, though, is that Unified support will apply across all on-premises and online Microsoft applications – not just online services. Essentially, this means you potentially have more support for products you do not use.
For those of you in Scandinavian countries, such as Denmark, Finland, Norway, and Sweden, currency fluctuations mean you can expect to pay up to 40% more for Microsoft Unified Support.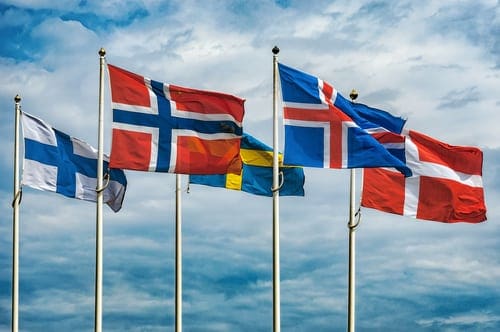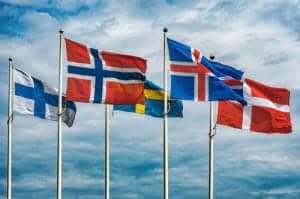 This cost increase means you'll pay 33 to 39% of your Microsoft licensing costs for maintenance – 56% higher than the industry average.
Enterprises we work with in Scandinavia are asking us if it's worth paying this Microsoft Tax. Here are 10 reasons why you need a Microsoft Support Alternative:
Microsoft support representatives in name only.

Who is actually troubleshooting and working your support tickets? You would assume it is Microsoft employees, but that's usually not the case. Third-party vendors (v-badges) like India-based Tata or Wipro are actually doing the work. You can discern this from the email address of the support engineer. If you are paying for premium support, you should get premium support. US Cloud will never outsource its support services. In fact, all TAM/DSE are USA-based, making us GDPR/ITAR compliant.

No flexibility in payment terms.

At all levels (core, advanced, performance) of Unified Support, your cost is a percentage of your Office 365 and client software annual costs, as well as a cut of your other software and online services annual spend. US Cloud only bills you for the services you consume, in the manner that works best for you.

Low chance of having a dedicated account management team.

Depending on the tier of Unified Support you purchase – in other words, how much you're willing to pay – you will have a dedicated team or share with other Microsoft customers. Are you a public sector entity? Make sure that a vendor offering a Microsoft Unified Support alternative can assure you only US citizens are handling your support cases so you don't run afoul of GDPR or ITAR.

Extra cost for live proactive support.

In the Unified world, non-human proactive support is unlimited. However, you will pay extra for an engineer. Or, if you are a Performance or Advanced tier Unified support customers, you will have a certain number of days built into your contract. If having an experienced Microsoft engineer on call to help is important to you, be prepared to pay an additional Microsoft tax for the service. Given that many times third-party contractors are handling your support, look for an alternative like US Cloud, which has more than 20 years of experience across all Microsoft technologies as part of the support hours for which you've already paid.

Extra cost for online problem resolution support (PRS).

In the Unified model, you will have unlimited hours … as long as you're OK with picking up the phone. However, maybe you don't have to call. Online services will cost you extra in the Unified Support model.

No improvement in initial response time.

In the Unified model, the one-hour critical/catastrophic SLA holds except for Advanced tier Unified Support customers. They'll have a 30-minute SLA for critical issues. For standard problems, expect to wait anywhere between 4 and 8 hours. US Cloud responds within 6 minutes to all calls regardless of how critical they may be.

Lack of third-tier Microsoft support resources.

Those paying for the lowest tier of the Unified model will have no way of getting to third tier support. For all others, it's included but at varying levels of criticality. US Cloud has handled more than 61,000 support tickets, and have escalated less than 1 percent to Microsoft. However, in the case you do need to get escalated to that level, it's included in your hours. We will work with you every step of the way to navigate the Microsoft support system and get you the resolution you need as soon as possible.

Failure to scale and meet support Service Level Agreements (SLAs) during major upgrades and patches.

Despite Microsoft's size, you cannot realistically expect to enjoy the same SLAs if the company is rolling out a new version of Office 365 or patches for its on-premises software. There seems to be little communication between Microsoft's engineering and services groups. So, when demand increases for support, SLA response times slip and fail. The Microsoft Technical Account Manager is then forced to triage unhappy Unified customers paying 30% more for less support.

Inconsistent TAM and DSE support.

Unless you have a named secondary (backup) Technical Account Manager (TAM) or Designated System Engineer (DSE) on your contract, you'll be at the whim of whoever is available to try and assist you. Or worse, your needs may go unheard for a week or two. You'll have to plan ahead for when these key Microsoft roles are unavailable to assist you in time of crisis. That's more work that you're expected to do, even though you're paying almost a third more for enterprise support services.

No accountability for missing support SLAs.

Many companies we speak with are having to push their Microsoft account representative hard to hold their company accountable if it misses a SLA. The SLA should be financially backed to incentivize the provider. Aggressive SLAs are common in cloud service provider agreements – your Microsoft Unified Support contract should be no different.
There Is an Alternative
Scandinavia has an alternative to Microsoft Unified Support with US Cloud. With us, you can expect:
A white glove customer experience, every time. We respond to your inquiries in six minutes, five times faster than Microsoft. And, we won't make you repeat yourself when we transfer you to the right experts to solve your issue. All our support staff is located in the US, fortified by strong infrastructure, high reliability, robust processes, and 20+ years of Microsoft expertise.
35-40 percent cost savings. Only purchase the support you need and don't pay extra for support on products you don't use. Your hours never expire, and we offer multiple payment options to meet your specific needs.
General Data Protection Regulation (GDPR) compliant. Even though we're a US-based company, many of our clients do business in Scandinavia. We take pride in keeping your data and intellectual property safe, satisfying multiple compliance regulations in effect around the world including GDPR.
Tired of paying an additional Microsoft tax for a lackluster support experience? Get the right level of support with US Cloud, the industry's first true alternative to Microsoft Unified Support now available in Scandinavia as well as many other countries worldwide.