Office 365 Premier Support costs are an opportunity for your enterprise to optimize IT costs and reduce overall business costs in 2023.
Let's look at the top challenges of an enterprise IT cost optimization program, what Office 365 Premier support looks like and how you can optimize Office 365 Premier Support costs or the new Microsoft Unified Support for Office 365.
Top Challenges of Enterprise IT Cost Optimization in 2023
Cost optimization continues to be a critical and continuous discipline for many CIOs. For organizations to be successful in 2019, they need to focus on achieving a balance between reducing IT costs and investing in technology to reduce business cost.
Enterprises must design a cost optimization plan that aligns to long-term business goals and evaluates costs across a variety of perspectives, such as assets, services and business capabilities.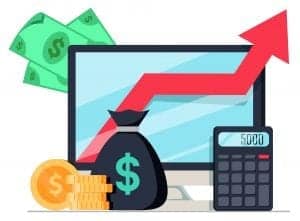 Top 2023 Challenges and How US Cloud Can Help
How do I identify my best opportunities for IT cost optimization?
How do I implement an IT cost optimization program?
How do I improve IT financial transparency to support cost optimization?
How do I use my cost optimization programs to help the enterprise optimize business-related costs?
What is Office 365 Premier Support?
Office 365 Premier support is ideal for organizations with substantial dependence on Microsoft Office 365. Included within this solution are all the support features of the Office 365 Enterprise plans (includes Edu and Gov plan customers) along with:
Elevated Office 365 support, including Microsoft-managed support from a cloud expert, exclusive proactive services for your

Office 365

environment, and highest priority reactive support
60 minute initial response time, service reviews and reporting delivered by a designated Technical Account Manager
Customer specific architectural support such as design reviews, performance tuning, configuration & implementation assistance delivered by Microsoft Office 365 technical specialists
Optimizing Office 365 Premier Support Costs in 2023
The first challenge of a 2019 IT Enterprise IT cost optimization program is identifying the best opportunities for savings that can be reinvested in the organization to reduce overall business costs.  One such opportunity can be found around Office 365 Premier Support costs.  As enterprises invest in Microsoft Office 365 for their cloud infrastructure and rely more heavily on Office 365 Premier Support and now Microsoft Unified Support for Office 365, their overall Microsoft Enterprise Agreement (EA) is increasing, and along with it, their Office 365 support costs.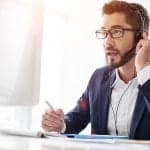 US Cloud's Premier Support for Office 365 provides a proven and viable alternative to Microsoft with significant cost savings in 2019 and beyond.  Research analysts, resellers, and enterprise customers are reporting Microsoft support savings of 30-60% or more.
US Cloud Office 365 Premier Support is a subscription with support hours that never expire, a 15 minute response time, and service delivery by all US citizens making us ITAR and DFARS compliant.
Learn more about US Cloud Office 365 Premier Support and use your savings to fuel your enterprise digital transformation this year.