THIRD-PARTY ENTERPRISE SUPPORT: COMPARE RIMINI STREET'S ORACLE SUPPORT TO US CLOUD'S MICROSOFT SOFTWARE SUPPORT
Rimini Street is world's largest third-party support provider and started doing Oracle support in 2005. US Cloud is the global leader in Microsoft enterprise software and started in 2017.
Audience: IT Sourcing, Procurement and Vendor Management | Rimini Street / My Oracle Support Subscribers
---
---
Rimini Street – First Taste of Third Party Support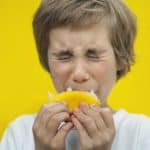 We recently had a large enterprise consultant doing work for a Fortune 50 multi-national who had looked at Rimini for Microsoft Support but found that they only support SQL databases. In the past this enterprise had considered Rimini Street for Oracle support but determined that the risk was too high due to the lawsuit(s) with Oracle.
The enterprise had passed on engaging with US Cloud in 2022 but the consultant pressed them to take a look this year. We learned from the consultant that the Fortune 50 assumed that Rimini Street and US Cloud were similar third party support providers. We are not.
Here's a quick refresher on Rimini Street vs Oracle and why early third-party support was not for everyone.
Five years of lawsuits, legal battles, and court cases leading to a 2015 trial. Then, four years of appeals cases; a secondary phase of Rimini Street and Oracle basically chasing their own losses.
After over ten years, and an ordeal that had cost Rimini Street $98M, many organizations naturally drew their own conclusions about the validity of third-party support.
---
Microsoft Recommends US Cloud Third Party Support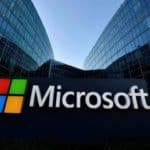 We have several clients who have been referred to us from Microsoft. These progressive Microsoft enterprise sales reps seem to understand that some of their Premier/Unified customer base simply can't afford the service due to recession downturn, Unified price increases, loss of SAB credits, etc…
Microsoft has also sent clear signals that its focus is on mid to large enterprises. Many small enterprises are now falling below the minimum requirements of Enterprise Agreements (EA) and no longer qualify for Premier or Unified Support.
The more tenured Microsoft Technical Account Managers (TAM) and sales reps at Microsoft also understand that many enterprises already use third-party support for SAP, Oracle and IBM. Making the leap to Microsoft third-party support is a natural progression. And if Microsoft Unified isn't a a good fit, better to keep them in the Microsoft fold and avoid a poor experience where they may look to another software platform like Google, AWS or Salesforce. Better to keep them in the family than throw the baby out with the bath water.
---
Save with US Cloud, Keep Microsoft Relationship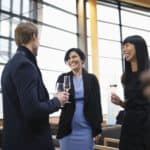 Not one of US Cloud's 500+ Microsoft enterprise support clients has reported that their relationship with Microsoft has been hindered, degraded or damaged after the transition. The Microsoft Premier/Unified teams sit outside the Enterprise Agreement (EA) teams and even Microsoft Consulting Services (MCS).
So while the Premier/Unified support sales teams aren't happy with a switch to US Cloud, EA negotiations and projects being delivered by MCS are not impacted.
Many of our enterprise clients actually report smoother EA negotiations because the MSFT EA salesperson doesn't have the distraction of a poor Premier support experience or Unified cost increase. While the Unified sales teams want to tie support renewals into EAs to increase stickiness and entomb costs, the EA teams know the incremental benefit slows down the high-value EA negotiation.
Pro Tip – Standard Microsoft cloud services support is included with all EAs. Simply open a support ticket from within your tenant. Clients typically use US Cloud for tier 2-4 Microsoft support and handle tier 1 support themselves or through their included EA support via tenant ticket portal.
---
Low Risk Selecting Microsoft Third Party Support by US Cloud
Selecting US Cloud for third-party Microsoft support doesn't damage your relationship with Microsoft in any way. Your only risk is the service itself.
Is US Cloud as good as Microsoft Premier or Unified? Try the service to see for yourself via our 30 day proof of concept trial. Then crunch the numbers to see if the 30-50% savings in year 1 and 3x savings over the next 5 years is significant to your budget.
Our growing number of Microsoft enterprise customers worldwide seems to indicate the juice is worth the squeeze.