Many Microsoft technology-based organizations are not aware of a Microsoft Professional Support alternative at US Cloud.  The Problem: Small and midsized businesses – which make up more than 90% of all businesses worldwide – are between a rock and a hard place when it comes to Microsoft support.  Many organizations are ditching the delay and frustration associated with Microsoft Professional Support and choosing US Cloud.  But let's explore the issue further first.
When you decide to use Microsoft software and services for your business, you expect to receive the highest quality support possible. Oftentimes, when companies sign enterprise agreements with Microsoft, it comes with enterprise support. Before July 2018, this was called Premier Support, but recently the company transitioned to Unified Support. We've written at length about what this means for your business, but there's an interesting use case we've come across with our small and midsize clients that you need to know about: Microsoft Professional Support, also known as Pay Per Incident (PPI).
If you use Microsoft software and services but don't spend enough money to qualify for an enterprise agreement, chances are you've been pointed to PPI by Microsoft. Available as a single PPI or a 5-pack of incidents, this level of support focuses on troubleshooting a specific problem, error message, or functionality that is not working as intended for Microsoft products. In these cases, Microsoft defines an incident as a single support issue and the reasonable effort to resolve it. You can only submit PPI requests online, and you can expect to have an initial response anywhere between two and eight hours after you contact Microsoft. When Microsoft does finally get back to you, a support professional assigned to your case will define what it believes to be the problem and won't start working on resolve it until you agree to their definition.
The fact that it is a slow response time is one thing, but the bigger issue comes in that PPI incidents don't have to be resolved to be considered closed. Microsoft doesn't guarantee it will solve your issue. Even if the support professional assigned to your case can't fix your problem, you could still be charged by Microsoft.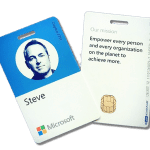 The other problem with PPI is that Microsoft will not guarantee that a US citizen – much less an actual Microsoft employee – will be assigned to troubleshoot your support ticket. This becomes a huge issue for public sector agencies who cannot allow anyone outside of the United States to perform software support services, due to NIST Special Publication 800-171 Protecting International Traffic in Arms Regulations (ITAR).
Essentially, ITAR mandates that data and information accumulated by many public sector agencies cannot go outside the United States, with very few exceptions. When it comes to support of enterprise systems, ensuring that support is based in the USA and not overseas is paramount. These public sector agencies cannot risk otherwise.
The good news is you can ditch the delays and frustration by using US Cloud Pro Support as your alternative to Microsoft PPI:
100% U.S. citizen, native English-speaking support team. You will never be outsourced to a call center overseas. All US Cloud staff are located in St. Louis, Missouri. We also completely comply with ITAR, so you don't need to worry about having your support tickets being farmed around the globe.
We are a 20-year Certified Microsoft Partner. 99% of all the Microsoft support tickets we receive are handled by our seasoned experts without having to escalate to Microsoft. US Cloud is a Microsoft Certified Partner and Cloud Solution Provider, meaning we are experts in the ins and outs of Microsoft technologies for companies of all sizes and in every industry sector.
We handle any Microsoft escalations for you. For the 1% of Microsoft support tickets that we would have to escalate to third-tier Microsoft support, you don't need to lose sleep over it. Our experts know the right people and will handle all the back-and-forth every step of the way. At US Cloud, you only need to tell us your problem once, and we'll take it from there. Our only goal is your complete satisfaction.
Response to any support ticket in six minutes. The fastest anyone will respond to a ticket you submit through PPI is two hours. US Cloud will get back to you 20 times faster, because every issue is business critical.  
Our no-hassle trial means you start getting superior Microsoft support the day you call us. No complicated questionnaires, no long ramp-up period necessary. The moment you call us, we will put you on a free trial of our US Cloud Pro Services because we're that confident you'll receive the best experience. We'll start handling your Microsoft support tickets the moment you decide to get on a free trial.
Ready for a better support experience without a 30% Microsoft Tax? Contact us today for a free trial and ensure your Microsoft investment is in good hands with US Cloud.