TRADITIONAL IT PARTNERS FAIL TO DELIVER MICROSOFT ENTERPRISE SUPPORT SERVICES

Traditional IT partners like software resellers and MSPs are trying to grab a piece of the growing Microsoft Enterprise Support market.  However, they are failing to replace MSFT due to lack of focus, experience and support sovereignty. As a result, many are partnering with US Cloud.
Audience: Enterprise IT | Sourcing, Procurement and Vendor Management
---
---
Traditional IT Partners Supportability
Large Microsoft Software Resellers, Managed Service Providers (MSP's), Value- Added Resellers (VAR's), Cloud Service Providers (CSP's), and IT consultancies — traditional IT vendors of all stripes have started to offer Microsoft support in response to requests from their clients. However, the effort to add-on a 24/7 enterprise-level MSFT support has proven challenging for many.
Large IT Services organizations have some inherent advantages as they enter the high-end support market. Partners tend to be more nimble and responsive, with services (not software) as their core offering. They enjoy established relationships with clients and are already connected with Microsoft support in some capacity.
However, providing advanced high-level support across the entire Microsoft stack, including non-business hours is extremely difficult. From infrastructure to staffing senior engineers in off-hours, some otherwise competent IT outsources or Microsoft project shops have struggled.
Another area of concern is the ability to quickly escalate when necessary. Escalations to Microsoft for critical tickets is a vital requirement that not all Partners understand or are set up to manage well. It requires the right partner agreement and sophisticated vendor management practices to avoid ballooning costs or big delays.
Support sovereignty is the final sticking point holding back some global MS Software Resellers and multi-national MSPs.  These international organizations are unable to guarantee who will work the ticket and from where.  Just like data sovereignty, support sovereignty is critical to enterprises concerned about their security. Both Microsoft's Premier Support data breach and JEDI federal requirements and concerns of support outsourcers industrial espionage and intellectual property theft highlight this important but often overlooked aspect of Microsoft Enterprise Support.
---
Traditional IT Partners – Pros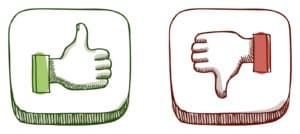 Working with an existing partner can take advantage of established relationships and also lessen set-up time.
Many larger VAR's or MSP's have competent senior (project) engineers familiar with your systems and can do some PRS work.
CSP's may already have Delegated Admin permissions with your company, a critical component for rapid escalation to Microsoft.
MSP's run 24/7 reactive operations and have much of the necessary infrastructure (ticketing, knowledge base, and on-call systems, etc.)
If run well, augmenting internal Service Desk staff with a CSP or other partner can potentially save money vs. Unified Support.
---
Traditional IT Partners – Cons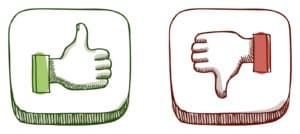 Elite engineers often don't work non-business hours. Partners without true three-shift coverage use "on-call" systems that are often unreliable.
MSP's tout 24/7 operations, but these operations are almost always focused on L1-L2 resources. It is imperative to verify that partner resources are capable of handling complex issues.
Many MSFT Partners specialize in certain technologies, lacking broad L2-L4 engineering talent necessary to cover the breadth and depth of the entire MSFT stack at scale.
If a Partner can't close tickets internally, they have two choices: escalation paths to MSFT that are inexpensive and painfully slow, or paths that are fast but very expensive.
Poorly run programs often promise quality and savings but can often only deliver on one of those pledges.
---
Questions You Need to Ask
In the last 18 months, many organizations began to consider ditching Microsoft Enterprise Support to either go it alone with internal staff and/or leveraging a traditional IT services provider for their support. Here are some qualifying questions to ensure alternative support solutions are up to the task.
| Vendor Checklist Questions | Microsoft Enterprise Support |
| --- | --- |
| 1 | With this alternative support option, can we fully eliminate our MSFT Premier or Unified Support contract? |
| 2 | Is this a core competency of the Partner? What percentage their revenue comes from Microsoft Problem Resolution Support (PRS) tickets? How long have they offered a Premier / Unified replacement? |
| 3 | What kind of tickets does the Partner handle? Simple L1 – L2 tickets (MSP's) or complex L2-L4 issues? |
| 4 | How does the Partner cover all Microsoft technologies well? How do they address any skill gaps? |
| 5 | What are the Partner's guaranteed initial response times? For normal severities and critical cases? |
| 6 | What are response times like during non-business hours? |
| 7 | What level engineers will be available on nights / weekends / holidays? |
| 8 | If using an "on-call" system, what is the confidence level we will be able to get the right engineer engaged quickly in an emergency? |
| 9 | What percentage of PRS tickets do we/they solve in-house vs. having to escalate to Microsoft? |
| 10 | What are the SLA's, processes, and agreements in place to govern when to escalate tickets to Microsoft? |
| 11 | What level Microsoft Partner Agreement does our potential support provider use for escalations? |
| 12 | What are Microsoft's SLA's for responding under the Partner's plan (Pro/Advanced/Premier for Partners)? |
| 13 | What existing clients does the partner have — specifically the ones using this Microsoft Support service? |
Third-party support allows customers to use the savings (up to 50% in costs) to fund digital transformation projects that they were unable to achieve while stuck in an ever-increasing support cycle.  — Gartner 2019
---
 NEXT STEPS TO

SAVE 30-50%

WITH US CLOUD
Download the Gartner report
US Cloud is the only Gartner-recognized Microsoft Enterprise Support alternative in the world. We replace MSFT Premier/Unified to save businesses 30-50% on support costs.
Enjoy ultra-responsive, fanatical support from domestic US teams while freeing up funds to invest in innovation, create competitive advantage and drive growth.