LOOK DEEPER TO FORECAST MICROSOFT UNIFIED SUPPORT COSTS
Getting reasonable and predictable Microsoft Unified Support pricing is difficult enough. But Sourcing, Procurement and Vendor Management (SPVM) need to look beyond their current contract negotiations to improve support forecasting and more accurate IT budgets.
Audience: IT Sourcing, Procurement and Vendor Management
---
---
5 Year Unified Forecast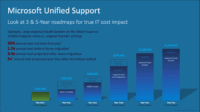 At least 3 months prior to your Unified renewal, conduct an audit on the renewal proposal in order to fully understand how the price is calculated. Your audit rights allow you to see and fully understand the look-back over a 3-5 year timespan. Ask for the information as spreadsheet, not a PDF. The information should include: contract number and type (Enterprise Agreement, MPSA, etc…) and a detailed list of every product in the contract, annual cost, and type.
Once you have a handle on what Microsoft products and services you need and that drive your Unified Support cost, put them in a spreadsheet and apply anticipated growth across the various products for 5 years. In addition, forecast SAB credits and SA discounts that will be lost in 2023. This analysis will allow you to arrive at an effective Unified Support cost forecast for your enterprise.
---
Consolidating Datacenters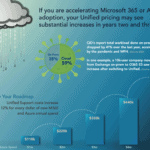 Unified Support costs are pinned to your Microsoft cloud services spend. Of which the biggest cost is Azure at 12%. Currently, analysts have both Amazon and Microsoft stocks as strong buys due to one singular demand from enterprise customers: datacenter consolidation.
According to Microsoft, datacenter consolidation and migration helps customers reduce costs, improve service levels, and drive business agility. More granular benefits include reduction of CapEx and OpEx expenses, standardized technologies, reducing VM server sprawl and migration to Azure-based private or public IaaS.
As IT leaders consolidate data centers to speed up their digital transformation efforts and meet CFO cost reduction mandates, they are seeing their Azure consumption increase significantly as they close datacenters and move their data to Azure. In doing so, Unified costs are rising also.
---
Cost Reduction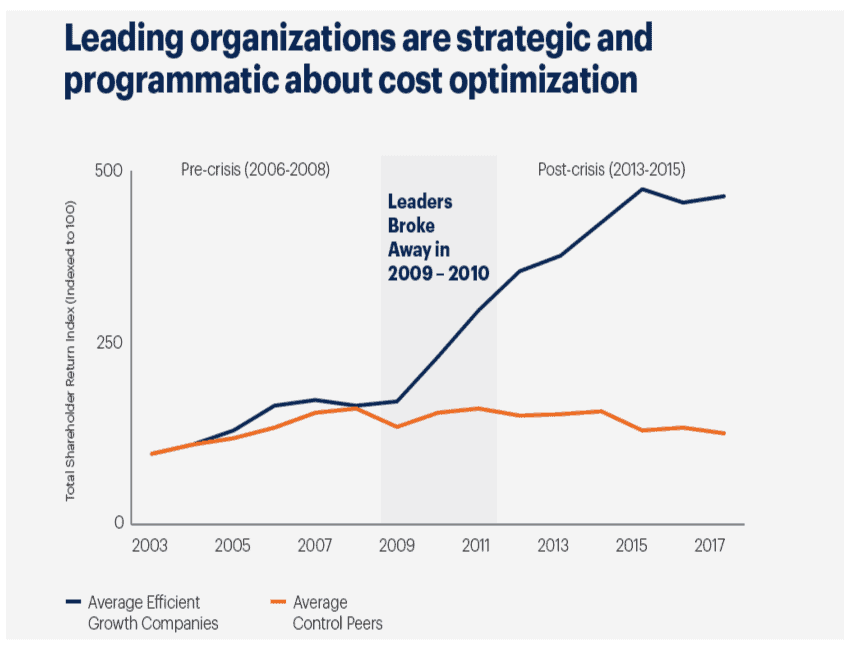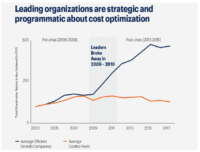 Sourcing, Procurement and Vendor Management (SPVM) are incentivized to reduce existing IT costs as part of the CFO mandate to the CIO to continuously optimize IT costs. Post-pandemic many industries are in recovery mode and looking for ways to rapidly cut IT costs and use the savings to reinvest in growth.
Third-party Microsoft support is a Gartner recognized IT cost saver and particularly compelling when overlaying 5 year Microsoft-centric IT roadmaps and Unified support costs.
---
Cost Avoidance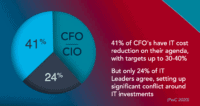 Strategic cost optimization delivers on costs and growth simultaneously. CFOs value cost avoidance above all else because it maintains budget needed for strategic IT investments that drive new growth. Industry-leading Sourcing, Procurement and Vendor Management (SPVM) are keenly aware of this mindset and give cost avoidance priority when looking at sourcing new IT vendors. Those IT vendors that can both avoid new costs and reduce existing rise to the top.
66% of companies surveyed now expect to pursue IT cost avoidance strategies this year, up from just 38% pre-pandemic. – Deloite 2020
Gartner research shows that leading companies take a proactive and strategic approach to cost optimization — strategically cutting existing and avoiding new costs while funding growth at the bottom of the business cycle. This approach better equips them to sustain through headwinds and unknowns — and pull ahead amid and beyond the uncertainty and disruption of crises like the COVID-19 pandemic or the 2008 global recession.
Early Mover Advantage
Enterprises moving early to cut and better yet avoid costs, have an advantage over their peers. Optimizing IT costs sooner rather than later, yields larger savings over time and thus greater investment for strategic growth spends.
Third-party support allows customers to use the significant savings to fund digital transformation projects that were unable to achieve while stuck in an ever-increasing support cycle. – Gartner 2019
The laggards of industry find themselves in an ever downward spiral with less time due to system and process inefficiency and less budget due to maintenance, infrastructure and personnel costs. To stay competitive or gain competitive advantage, organizations must move early to cut and avoid IT costs.
---
Case Studies
Small Enterprise Case Study – 1.7x Unified Increase
Industry: Healthcare
Employees: 7,000
Key driver: Azure machine learning
Unified Support Cost Reduction Year 1: 31%
Unified Support Cost Avoidance Years 2-5: 142%
Regional healthcare provider with non-profit cancer research arm moved its on-premise data warehouse to Azure for more efficient machine learning around its cancer research efforts. After performing its due diligence, the organization moved to third-party Microsoft support provider US Cloud after 1 year of Unified support.
Large Enterprise Case Study – 5x Unified Increase
Industry: Financial
Employees: 80,000
Key driver: Datacenter consolidation
Unified Support Cost Reduction Year 1: 43%
Unified Support Cost Avoidance Years 2-5: 461%
Fortune 500 bank consolidating data centers and moving production VM workloads to Azure. The bank kept its 3 main geographically dispersed data centers for disaster recovery and off Azure network backups. After 5 year forecast analysis, the bank replaced Microsoft with US Cloud after 2 years in Unified.