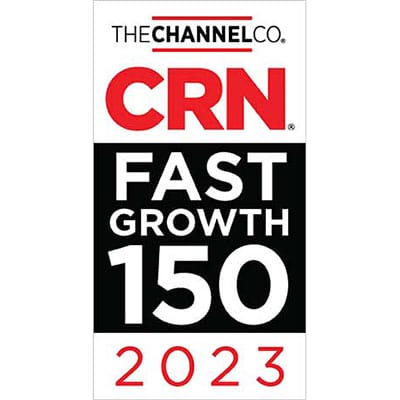 The last three years have introduced a variety of challenges to IT businesses across the board. Instances like the impact of the COVID-19 pandemic, supply chain shortages, surging inflation, rising interest rates, and prospective future economic uncertainty have given IT companies more than enough to worry over.
Despite these issues, many IT solutions providers have prospered during these challenging times. They have overcome the hurdles and are recognized for having robust growth as they meet customers' rapidly evolving needs alongside the expanding range of IT products and services offered.
The annual CRN Fast Growth 150 highlights these companies that persevere, ranking solutions providers with annual sales of at least $1 million by their average two-year revenue growth rate. This year's list includes several first-time appearances, one of which being US Cloud. We are proud to announce that we received 5th place out of 150 diverse and impressive companies.
With a two-year growth rate of 351.22%, US Cloud leads the third-party Microsoft Support scene. This growth rate is achieved through the promises of saving 30-50% on support services, offering financially backed SLAS for guaranteed response times, and two times faster ticket resolution than Microsoft.
This feat is only made possible due to the continued efforts of the dedicated team at US Cloud and our clients. We thank everyone involved and hope to continue this degree of growth well into the future.