Open Microsoft Premier Support Case
OPEN MICROSOFT PREMIER SUPPORT CASE
Open a Microsoft Premier Support case at US Cloud. Save your enterprise up to 50% while getting a 15 minute response 24/7 from US citizens.
OPEN A MICROSOFT PREMIER SUPPORT CASE
Get a 15 minute response 24/7 from US Cloud.
Premier Support at US Cloud is focused on case resolution and sharing knowledge and skills around a specific Microsoft technology, product or online service. Premier Support case recommendations often include MSFT best practices with practical guidelines.
Better yet, prevent critical incidents and reduce reactive support cases with tools and guidance from US Cloud world class engineers. Increase organization performance by improving the alignment between business goals and IT staff. Enjoy flexible Microsoft support options based on real-world best practices and troubleshooting techniques.
Your team receives knowledge transfer directly from Microsoft subject matter experts so they use and get the most out of your MSFT investments while opening fewer Microsoft Premier support cases.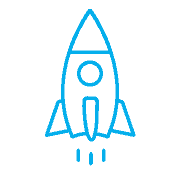 Open Your Premier Support Case – Get the Most Out of Your Microsoft Investments
Open a Premier Support case to get help and deploy, upgrade, or migrate to the latest Microsoft technologies with more confidence knowing that your team is trained well and reviewed existing architectural and configuration plans and made appropriate recommendations to ensure future supportability. Increase your team's knowledge to provide a detailed assessment of a product's current or planned configuration with recommendations on best practices for your business scenario that can help significantly reduce the time needed for successful deployments or migrations.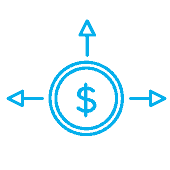 Premier Support Cases at US Cloud – Save up to 50% vs Microsoft
Open a Premier Support case at US Cloud and receive an SLA backed response within 15 minutes, 24/7. Our Microsoft experts are certified in over 25 Microsoft technologies. Selecting US Cloud Microsoft support allows your enterprise to slash MSFT support case cost up to 50%. The IT cost optimization benefits of US Cloud allow you to use the savings to innovate and move critical IT projects forward.

Open a Support Case – Get a Response Within 15 Minutes
Open a support case at US Cloud whenever your enterprise needs help and get a response within 15 minutes. Preventing problems is more difficult than resolving them, but it's also far more cost effective. Use Microsoft Premier Support cases at US Cloud to train your team to isolate root causes and determine the best course of action to take to prevent future occurrences.
Give Your Team the Ability to Open Premier Support Cases
Opening Microsoft Premier Support cases at US Cloud provides deeper technical resolutions along a particular Microsoft technology, while giving you the highest level of knowledge to enhance operations for your key support processes:
Coordinated Break/Fix Delivery and Case Problem Resolution
Premier Support case engineers will work with any other US Cloud Microsoft resources to assist in their technology area for reactive troubleshooting or preventative services delivery, such as a Risk Assessment Program (RAP) or Healthcheck.
Case Root Cause Analysis
Receive root cause analysis of any Critical Situation (CritSit) specific to the covered technology, along with recommendations and plans for preventing recurrences.