AZURE EVENT MANAGEMENT
Microsoft Azure Event Management protects your critical seasonal, sports, or marketing event. Get the fastest Azure support available with a 24/7 designated Azure team.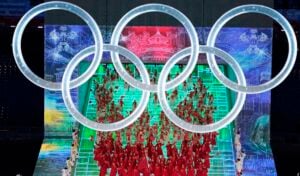 What is Azure Event Management Support?
Proactive Azure support from a designated team to help you ensure the success of your event.
 In today's rapidly changing marketplace, new opportunities arise every day. As your business capitalizes on these moments via new product launches, marketing campaigns, sales/media events, cloud migrations, etc., you need to know you have the right knowledge, resources, and insights to ensure success.
Azure Event Management equips you with everything you need to face your event with confidence. Whatever the scope of your event, a designated Azure event team with expertise aligned to your needs will provide a seamless management experience. First, the team assesses your cloud solution to ensure there are no surprises come launch day.
During your event, you will have a designated team of Azure experts on-call (15-minute response time) to ensure there are no issues. Following the event, we will provide your team with an event recap to help scale your event's success into the future. 
Benefits of Azure Event Management
Receive proactive planning, lighting-fast support response, and deep expertise to optimize the power of Azure for your event.
Proactive Planning – An Azure engineer helps you prepare
A successful event is underpinned by preparation. An Azure engineer conducts a thorough analysis of your cloud solution to ensure that your Azure solution is ready for the challenge ahead.
Assesses your environment, people, processes, and technology to instill confidence
Partners with you to ensure the reactive support team understands the solution during the event
Attends to the unique needs of your event and environment
Accelerated Reactive Support – A team of Azure experts at your fingertips
Our Azure Event Management team offers you critical support from the same team that assessed your environment throughout your event to ensure your success.
Designated support with a 15-minute response time
Deep expertise ensures efficient resolution
Developed upon the vast experiences of Microsoft
Deep Expertise – Designated Azure event team provides knowledge and context
Azure Event Management is well equipped for both proactive and reactive support needs. Throughout the process of preparing for your event, you'll have the best Azure minds honing your strategy and tactics to ensure you are ready for your event.
Collaboration with your team both before, during, and afteryour event
Consistent approach to event support and knowledge transfer
Comprehensive knowledge of Azure and cloud methodologies
Security Information and Azure Event Management
Stream security information alerts to MS Sentinel, SIEMs, SOAR or ITSM for Azure event management.
Microsoft Defender for Cloud can stream your security alerts into the most popular Security Information and Event Management (SIEM), Security Orchestration Automated Response (SOAR), and IT Service Management (ITSM) solutions. Security alerts are notifications that Defender for Cloud generates when it detects threats on your resources. Defender for Cloud prioritizes and lists the alerts, along with the information needed for you to quickly investigate the problem. Defender for Cloud also provides detailed steps to help you remediate attacks. Alerts data is retained for 90 days.
There are built-in Azure tools for ensuring you can view your alert data in all of the most popular solutions in use today, including:
Microsoft Sentinel
Splunk Enterprise and Splunk Cloud
IBM's QRadar
ServiceNow
ArcSight
Power BI
Palo Alto Networks
ServiceNow Azure Event Management Integration
Integrate your Azure event management with your IT operations in ServiceNow.
ServiceNow and Microsoft Azure have created a deeply integrated solution for end–to–end management of Microsoft cloud services and resources. By leveraging this integration, enterprises can:
• Use ServiceNow's single system of record to standardize cloud management processes across public and private clouds.
• Simplify cloud security by replacing multiple subscriptions with a common, role–based security model.
• Maximize the productivity of cloud users and administrators, allowing them to take full advantage of public and hybrid cloud environments.
• Understand the TCO of individual cloud services, so that lines of business can manage costs effectively.
• Empower their IT teams to provide the right amount of governance for public cloud resources, and guardrails for ensuring end–user compliance with IT controls and standards.