MICROSOFT OUTSOURCING PARTNERS STRUGGLE WITH UNIFIED  VOLUME

Microsoft's new Unified Support "unlimited" ticket volume  has arrived in India's big cities Mumbai, Bengaluru and New Delhi. The recent spike prompted the offshore providers Tata and Wipro to consider hiring additional staff.
---
Offshore outsourcing Microsoft Premier/Unified Support partners Tata and Wipro may soon need all of India's 1.3 billion people if the unlimited ticket volume offered under Unified continues to grow at its breakneck pace. Enterprises are embracing the "as needed" model but finding response times increasing and support quality falling.

If you were unhappy with MS Premier or Unified Support responsiveness before, buckle up.
---
RELATED HEADLINES FROM THIS YEAR:
"Microsoft Unified Support's Use of Foreign Nationals is Risky Business"
Microsoft Enterprise Support Blog, May 9, 2023
"India's Major IT Outsourcers Slow Hiring"
The Register, May 5, 2023
"Support Sovereignty Equally as Important as Data Sovereignty"
US Cloud, July 16, 2023
---
Support Quality in Freefall
US Cloud is already hearing from prospects and new clients that Microsoft Support response times and service levels are in freefall since the new Unified Enterprise Support model was launched. The disruption of large enterprises leaning into the "as needed" support model and anyone in the enterprise being able to open a ticket with Microsoft cannot be underestimated.
One example regarding the scale of the issue: right now, Microsoft has 5,000 open full time employee (FTE) job slots for Unified.  India's outsourcers have far more.
WFH Is Still an Issue
But getting the equipment up and running is only a fraction of the issue. 40% of Indians do not have access to the internet, according to tech industry analyst Gartner. Millions more are limited to slower dial-up Internet service.
Only 54% of India's companies are equipped to work from home.
— Gartner Research & Advisory
And as many US companies have experienced, managing a remote workforce requires different human supervision, performance monitoring, new software, tools, and processes.
Keshav Murugesh, chairman of India's main IT trade association NASSCOM, said, "Moving millions of desktops to employees' homes, configuring software to allow for slower bandwidth and ensuring cybersecurity – it's a mind-boggling physical and logistical exercise that our companies must continue."
---
During the best of times, ramping up additional workforce is a challenge. During a recession, it is counter intuitive.  While Microsoft needs additional offshored outsourcing for Premier/Unified, the Indian outsourcers are slowing hiring and tempering growth.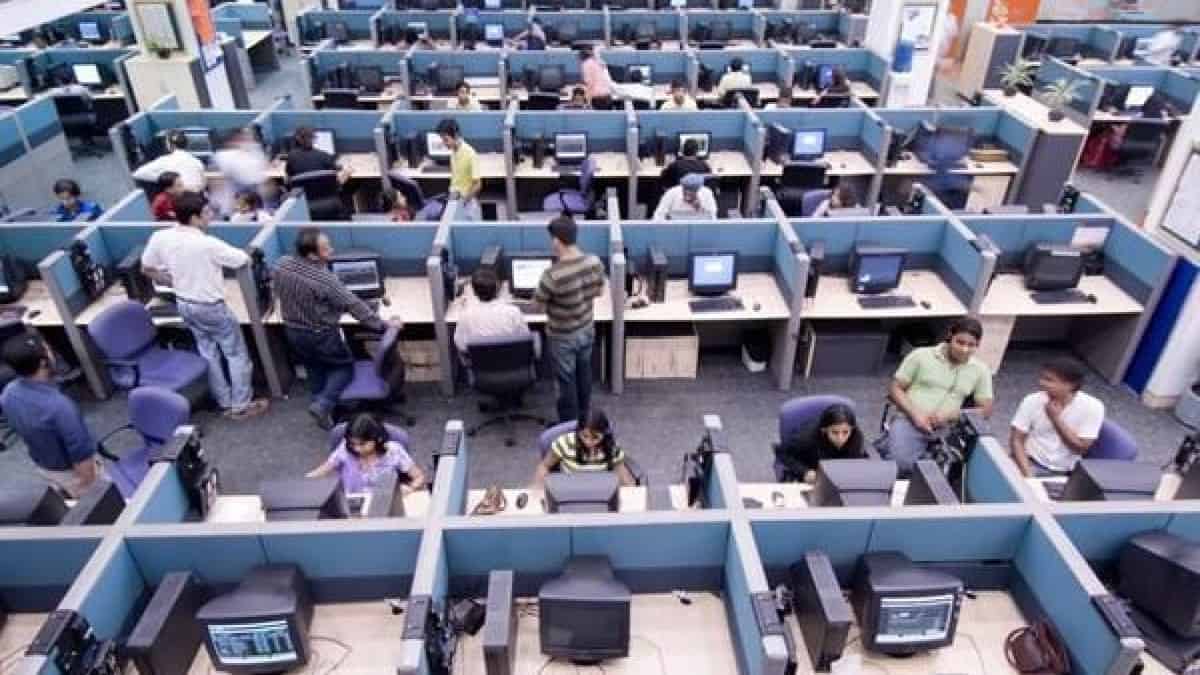 Offshore Outsourcing Hiring has Slowed in 2023 While Unified Ticket Volume Has Increased
---
US Cloud Response to Premier/Unified Support Quality Crisis
US Cloud helps enterprises worldwide who already understanding the value of outsourcing. First, US Cloud allows CFOs and procurement teams to cut their Microsoft support spend by 30-50%. Reducing Premier/Unified Support costs allow the enterprises to fund innovation and drive growth.
Second, US Cloud improves Microsoft enterprise support quality with faster time to resolution and reduces compliance risk with service delivery by our all domestic USA Microsoft-certified engineers. Improving support quality equates to less downtime and more productive teams.