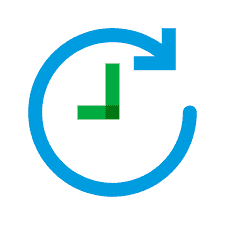 As part of the effort to continually improve Microsoft software, updates and fixes are created and released for recognized issues. Many of these fixes are regularly combined into a single package (called a service pack) that is made available for installation. Both the Mainstream Support and Extended Support phases for software require a product's supported service pack to be installed to continue to receive full support (including security and DST updates).
When a new service pack is released, Microsoft provides either 12 or 24 months of support for the previous service pack, varying according to the product family (for example, Windows, Office, Servers, or Developer tools).
When support for a service pack ends, Microsoft no longer provides new security updates, DST updates, or other non-security updates for that service pack. Commercially reasonable support will continue to be available, as described in the following.
When support for a product ends, support of all the service packs for that product also ends. The product's lifecycle supersedes the service pack policy.
Support timelines for service packs remain consistent within the product family.
Microsoft publishes specific support timelines for a previous service pack when the new service pack is released.
If a Service Pack is released, then support for the previous Service Pack (or OS version) ends two years later. For example, Windows 2008 R2 came out on October 22, 2009. By default that would mean that 2008 R2 would have mainstream support through 2014, and extended through 2019. However, Service Pack 1 for it came out February 2, 2011, meaning that the end of support for the NON-patched Windows Server 2008 R2 is actually April 9, 2013 (two years after Service Pack 1), rather than the normal date. Meanwhile Service Pack 1 inherits the normal expiration of the OS – and is supported mainstream through 2014, with extended through the end of 2019. Yes, those dates don't quite line up exactly with five years. It's unclear why they often get an extra couple of months. Confused yet? It gets even better though — for modern Microsoft products, an R2 version doesn't get a refresh on support lifecycle. Let's look at Windows Server 2012.
Windows Server 2012 entered mainstream support on October 30, 2012. Which, with five years added on, gave it an end of mainstream in January 9, 2018, and an end of extended support on January 10, 2023. Windows Server 2012 R2 entered mainstream support on November 25, 2013, though, but its end of mainstream is January 9, 2018, and end of extended is January 10, 2023. Even though it was a "new" OS since it was just a second release of a previous, it did not start a full new five years, but rather inherited 2012's end cycles.
A matrix of the Microsoft product families and the duration of service pack support for each product family is as follows.
| Product Family | Duration of Service Pack Support |
| --- | --- |
| Windows client and servers | 24 Months |
| Dynamics | 24 Months |
| Office | 12 Months |
| Servers | 12 Months |
| Developer tools | 12 Months |
| Consumer software, multimedia, and games | 12 Months |
Starting with SQL Server 2017, no Service Packs will be released. SQL Server follows the modern servicing model as described in Announcing the Modern Servicing Model for SQL Server.
Microsoft recommends that you apply the latest Cumulative Update (or one released in the last year) for the corresponding release. The support team might require you to apply a specific Cumulative Update that addresses a specific problem when troubleshooting an issue.
This support policy permits customers to receive existing non-security updates or to request new non-security updates for the fully supported service packs during the Mainstream Support phase.
Service packs are not automatically modified to include non-security updates developed after the service pack's initial release date. An older service pack can be modified to include non-security updates developed after the service pack was released. Contact Microsoft and request the modification.
Security updates released with bulletins from the Microsoft Security Response Center will be reviewed and built for the supported service packs only. Daylight saving time and time zone updates are built for fully supported service packs only.
It is strongly recommended that customers evaluate and install current service packs in a timely manner to make sure that systems are up to date with the most recent security software.