Microsoft Premier Support Gartner Report
MICROSOFT SUPPORT – GARTNER REPORT
US Cloud identified as the leading independent third-party support provider for Microsoft with savings up to 50%.  Get the Gartner report to evaluate your options.
MICROSOFT SUPPORT GARTNER RESEARCH REPORT
Published August 24, 2020
Gartner Report: G00721318
IT sourcing, procurement and vendor management leaders should expect their Microsoft Premier Support to be replaced by Unified Support. Organizations that have managed their Premier Support expenditures down will likely see large cost increases when moving to Unified Support.

Is Microsoft Support Required Insurance?
What happens if your team is unable to solve a Microsoft issues themselves or your organization discovers a bug in Microsoft code or a Microsoft online (cloud) service?  Microsoft support allows your company to open a support ticket immediately.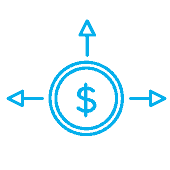 Transition Discounts, SAB Incident Credits and Evaluating the True Difference in Cost
Learn what discounts are available as your enterprise transitions from Microsoft Premier Support to the Unified model. Explore how Software Assurance benefits (SAB) help to offset costs and evaluate cost differences of Unified support for specific Microsoft products.
Alternatives to Microsoft Support
Evaluate alternatives to Microsoft Premier Support for on-premise Microsoft products  and Microsoft online services.  Look at third party support providers like US Cloud to determine if there are any third-party vendors with a proven track record for supporting Microsoft technologies.