Microsoft Premier Support TAM
MICROSOFT PREMIER SUPPORT TECHNICAL ACCOUNT MANAGER
A Microsoft Premier Support Technical Account Manager (TAM) delivers a higher level of Microsoft support by interfacing between your internal IT team and US Cloud.As the conduit between your organization and our global support resources, the TAM will manage your MSFT technologies to improve the operational health of your IT.
MICROSOFT PREMIER SUPPORT TAM
A TAM delivers a higher level of Microsoft support by interfacing between your internal IT team and the US Cloud Premier Support team.
This role is all about service delivery management. As the conduit between your organization and our global support resources, the TAM will manage your Microsoft technology stack via a range of activities related to improving the operational health of your IT. The value the Technical Account Manager brings to Premier Support is increased client satisfaction, reduced support costs, and the awareness needed around Microsoft product improvements.
As a trusted adviser, the TAM ensures clients are making the most of their Microsoft technology by creating a tailored service delivery plan to drive business value from the client's IT investments, and improve operational stability and performance. The TAM will also manage the delivery and follow-up of proactive services outlined in the service delivery plan as well as effectively communicate the realized value of delivered services through Service Reviews with the client.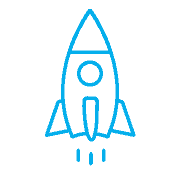 TAM – Move Faster with Microsoft
A Technical Account Manager (TAM) is a trusted business advisor to US Cloud's Microsoft Premier Support clients. The TAM orchestrates reactive and proactive support offerings related to an organization's operation and optimization of their IT infrastructure, Office 365 adoption, Azure Integration, and overall business objectives through quality Service Delivery Management.
Once a Premier client has adopted a Microsoft on-premises or cloud solution, if something unexpected occurs the TAM, working with the Premier Support Team (PST), manages the incident to resolution and then follows up to ensure either product improvement at Microsoft or operational improvement within the organization's IT environment.
By maintaining a long-term relationship with US Cloud Premier Support clients, a TAM gains an understanding of the enterprise's overall business, goals, and their pain points – which is used by the TAM to create a Service Delivery Plan ensuring that the client can achieve their business outcomes successfully using Microsoft technologies.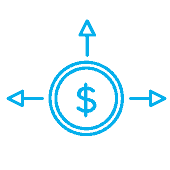 TAM – Maximize your ROI in Microsoft
The Technical Account Manager (TAM) plans, manages and reviews the delivery of support services that drive outcomes aligned to client's IT and business goals. The TAM is also an escalation point, ensuring the client receives a world class support experience. TAMs partner with other roles to ensure client success in the acquisition, implementation, and usage/consumption of Microsoft technologies.
The TAM develops and expands strategic client relationships to grow the Enterprise Services business and drive larger impact for the client. The TAM works with both senior and operational client stakeholders to drive a range of outcomes across strategy, design deployment, operations and end user adoption. The TAM holds responsibility for lifecycle delivery of support services from initiation to retirement. This TAM is accountable for driving client satisfaction through the effective management of multiple programs of support.

TAM – Responsibilities 
Represent US Cloud as the owner of all services delivered to a defined portfolio of clients.
Investigate the client's business objectives, anticipate current and future technology needs, develop a strategic technology solution roadmap and lead the proposed solution work-streams to bring clients to that future state.
Recommend, deliver and support solutions (technology and services) that meet the client's current and future needs through an end to end delivery lifecycle – from initial solution roadmap through design and deployment to user adoption and value realisation.
Promote the delivery of incremental services identified in the solution roadmap whilst continually looking for new opportunities aligned to the client's business objectives
Collaborate with the account team to drive continuous improvement of the management of accounts.
My Job as Your Premier Support TAM
TAMs are "the face" of US Cloud to our Microsoft Premier Support clients.  Small and medium enterprises usually buy Premier support contracts with US Cloud to ensure they are making good use of technology, and can get easy access to great support when they need it.  Each Advanced and Performance Premier client is assigned a TAM.  The TAM's job is to learn the client's environment, and what their technology needs are.
The TAM will help them schedule training for their staff, bring in field engineers for proactive work (like planning and deploying MS products) and collaborate with the Premier Support Team (PST) on reactive cases opened for any technical issues.  Basically if that client needs something at US Cloud, the TAM is the one they call to help get it.  A TAM needs some technical knowledge to understand what is going on with their client, but they don't necessarily need to have deep product knowledge like a support professional, field engineer, or consultant would possess.
Many TAMs have MIS degrees, though some have IT or CS degrees. They typically travel to meet with their client in person once a year and work in a US Cloud office and occasionally from a home office.  They usually have very good client service and people skills.