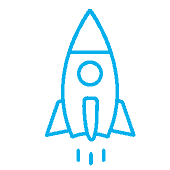 A Technical Account Manager (TAM) is a trusted business advisor to US Cloud's Microsoft Premier Support clients. The TAM orchestrates reactive and proactive support offerings related to an organization's operation and optimization of their IT infrastructure, Office 365 adoption, Azure Integration, and overall business objectives through quality Service Delivery Management.
Once a Premier client has adopted a Microsoft on-premises or cloud solution, if something unexpected occurs the TAM, working with the Premier Support Team (PST), manages the incident to resolution and then follows up to ensure either product improvement at Microsoft or operational improvement within the organization's IT environment.
By maintaining a long-term relationship with US Cloud Premier Support clients, a TAM gains an understanding of the enterprise's overall business, goals, and their pain points – which is used by the TAM to create a Service Delivery Plan ensuring that the client can achieve their business outcomes successfully using Microsoft technologies.