MICROSOFT SUPPORT TICKET
Microsoft support tickets opened at US Cloud cost less and are resolved faster. Save up to 50% and use your Microsoft support ticket cost savings where your business needs it most.
WHAT IS A MICROSOFT SUPPORT TICKET?
A Microsoft support ticket is a service request from a US Cloud Premier Support authorized user that is received by the ticketing system regarding a Microsoft technology.
Microsoft support tickets can originate from a number of channels, including email, phone call or customer portal. A customer service representative (CSR) or technical account manager (TAM) can also open a MSFT support ticket on your behalf.
The client sets severity of the incident when opening the Microsoft support ticket.  Severity 1 is the most severe and severity 4 is the least severe.
While the vast majority of Microsoft support tickets are resolved by US Cloud, direct escalation to Microsoft is available.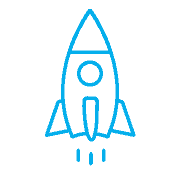 Faster Microsoft Support Ticket Resolution
On average US Cloud Premier support resolves Microsoft support tickets 23% faster than Microsoft. Source: US Cloud Microsoft Support Ticket Portal. Q1, 2020. This covers the entire Microsoft technology stack including Office 365, Azure, Dynamics, SQL, Windows Server, Exchange, SharePoint, System Center and more.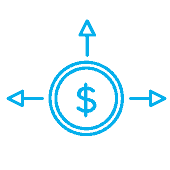 Microsoft Support Ticket Cost Savings
Microsoft support tickets opened with US Cloud save your business up to 50% compared to Microsoft Premier/Unified support.
Paying more for Microsoft support tickets is not innovation. We recommend IT executives prioritize investments that create competitive advantage and drive growth for their enterprises. — ROBERT E. LAMEAR IV, FOUNDER, US CLOUD
Use the Microsoft support ticket cost savings to free up funds and drive innovation.

USA Microsoft Support Ticket Team
Who's handling your MSFT support tickets matters.  Reduce frustration, cost and time to resolution (TTR) with US Cloud Premier Support Engineers (PSE).
All screened US citizens (ITARS/DFARS compliance)
15 minute response or less for all Microsoft support tickets
20+ years Microsoft product support experience
Preventing problems is more difficult than resolving them, but it's also far more cost effective. Our trained Microsoft support ticket team is adept at isolating root causes and determining the best course of action to take to prevent future occurrences.
Microsoft Support Tickets
US Cloud Microsoft Services DSE provides deeper technical expertise along a particular Microsoft technology, giving you the highest level of preventive maintenance and enhanced operations for your key technologies:
Big Savings
Verified reports from Microsoft clients confirm that a large portion of Unified Support subscribers should anticipate 30%+ price increases as their Unified Support renews. US Cloud can rescue those endangered IT budgets with its Microsoft Support alternative. With US Cloud, organizations can continue to pay for the support areas they need, not for products not being used. We can save clients up to 50%, while providing superior service, after switching them over to US Cloud Premier Support.
Faster Fixes
Is your Microsoft support ticket critical? US Cloud will respond to your ticket in fifteen minutes or less – 5x faster than Microsoft Unified. Receive prioritized problem resolution for you and your enterprise's most complex issues. Get the fastest prioritized response times with 24×7 elevated break/fix support and access to designated support engineers (DSE). US Cloud Premier Support offers the top problem resolution services to enterprises world-wide.
Trustworthy, Safer
US Cloud Premier Support uses only screened US citizens and is ITAR/DFARS compliant. You will never be transferred to a call center overseas. Maximize enterprise satisfaction with All-American Microsoft technology service delivery. Premier Support includes service delivery from 100% screened US citizen designated support engineers (DSE) and Technical Account Managers (TAM). US Cloud Premier Support service delivery assures your organization is meeting U.S. compliance and security standards.