WINDOWS VIRTUAL DESKTOP
Windows Virtual Desktop (WVD) provides enterprise-scale Windows on Azure. Get immediate support from Microsoft Azure WVD certified engineers in the USA. Save up to 50% and free up funds to drive innovation.
WHAT IS WINDOWS VIRTUAL DESKTOP?
Windows Virtual Desktop (WVD)  is a virtual desktop solution on Azure that delivers full Windows 10 desktop compatibility and support for Windows Server and Windows 7.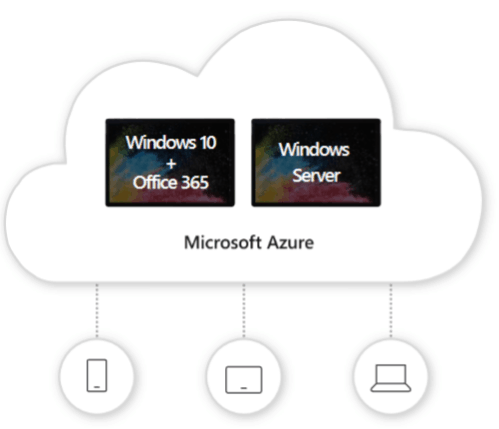 Windows Virtual Desktop is the best virtual desktop experience on Azure.  It delivers the only multi-session Windows 10 experience. WVD enables optimizations for Office 365 ProPlus.  It enables you to migrate Windows Server (RDS) desktops and apps.  And most importantly it allows enterprises to deploy and scale in minutes.
By subscribing to Azure Support or adding an Azure Designated Support Engineer (DSE) to your US Cloud Premier Support agreement, you can expect a 15 minute response time from Microsoft Windows Virtual Desktop (WVD) certified engineers based in the USA and access to a dedicated team of trusted Azure architects and developers.
Microsoft Windows Virtual Desktop Scenarios
• Security and regulation – financial services, healthcare, government
• Elastic workforce – mergers and acquisition, short term hires, contractor/partner access
• Specific employees – BYOD and mobile, call centers, branch workers
• Specialized workloads – design and engineering, legacy apps, software dev test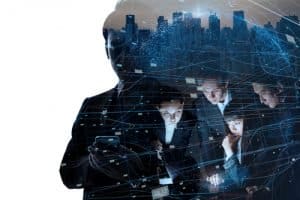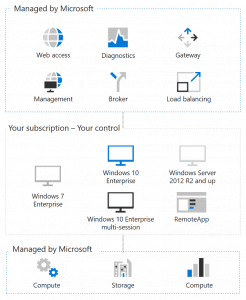 Windows Virtual Desktop Architecture
Get native Windows Azure virtual desktops.
• Use Azure Active Directory (AAD) identity management service
• Provide Windows desktop-as-a-service (DaaS) as a managed service
• Deploy and manage virtual machines in Azure subscription
• Manage using existing tools like Configuration Manager or MS Intune
• Connect easily to on-premises resources
Windows Virtual Desktop Benefits
• Deliver the best Office 365 ProPlus experience with multi-session virtual scenarios to provide the most productive virtualized experience to your users
• Migrate your Remote Desktop Services (RDS) environment for Windows Server desktops and apps with a simplified infrastructure management and deployment experience on Azure
• Quickly virtualize and deploy modern and legacy desktop app experiences in minutes with unified management in the Azure portal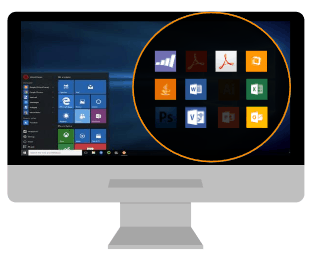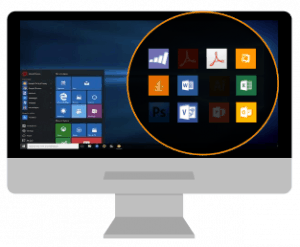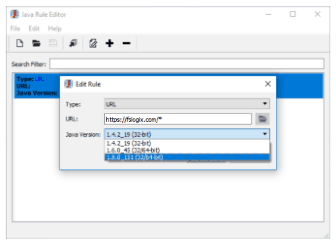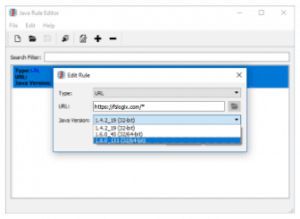 MSFT Windows Virtual Desktop Advanced Features
• Profile container – replacement for roaming profiels and folder redirection.  Dramatically speeds up logon and application launch times. Includes Office 365 Container, which roams Office cache data (Outlook OST, OneDrive cache, Skype for Business GAL, etc.) and Windows Search DB with user in virtual desktop environments.
• App masking – Minimize number of gold images by creating a single image with all applications. Excellent app compatibility with no packaging, sequencing, backend infrastructure, or virtualization.
• Java redirection – Helps protect the enterprise from vulnerabilities of multiple installed versions of Java by mapping specific versions to individual apps or websites.
WINDOWS VIRTUAL DESKTOP SUPPORT
Get business critical support for Microsoft Windows Virtual Desktop with US Cloud Premier Support for Azure.
Scenarios Supported
Azure virtual desktop (DaaS), Azure web applications on IaaS, Azure web applications on PaaS, Azure services such as virtual machine, network storage, service bus and more.
Azure Dedicated Host
Increase uptime, security, control and supportability with Azure dedicated hosts supported by US Cloud Azure Support.