AZURE MIGRATION SERVICES
Use Azure Migration Services to set strategy and assess on-premise applications, databases, and servers for a smooth transition to the cloud.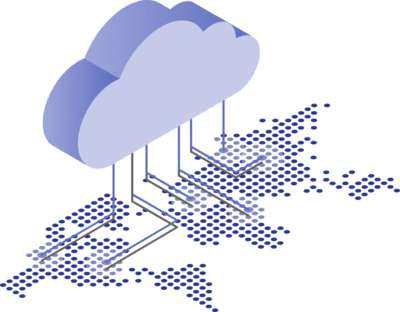 Azure Migration Services
Strategy | Assessment | On-Premise | Database | Server | Application
Migrate to Azure with confidence. Use Azure Migration Services at US Cloud to help plan and execute your successful transition to the cloud. The Azure experts at US Cloud can assist with strategy, best practices, and assessments for on-premise applications, databases, and servers.
Migration must be as seamless and safe as possible. Cloud migration is a highly technical endeavor and requires skills and experience that are lacking in traditional IT departments. Recognizing this, many businesses seek outside expertise to help them with their cloud migration journey.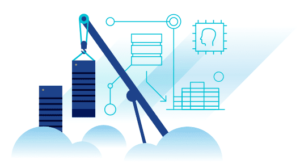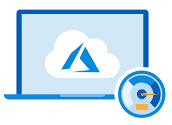 Azure Migration Strategy
Create a strategic plan to migrate and modernize your apps, data and infrastructure with guidance from the Azure experts at US Cloud.
Lift and Shift migration strategy – Reduce cost and increase availability by removing dependency on on-premises infrastructure. Migrate databases and servers to Azure infrastructure services (IaaS).
Application migration strategy – Modernize applications by transforming existing applications to take advantage of the Azure platform services (PaaS). Benefits include increased agility, manageability, and cost savings.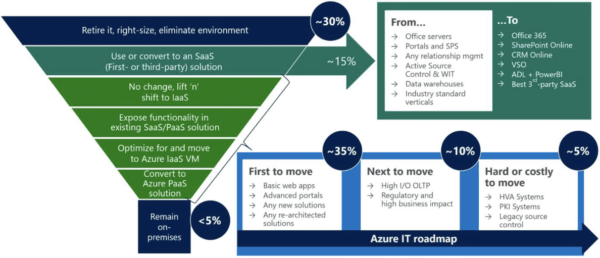 Azure Migration Assessment
Before migrating a workload to Azure, first understand the current infrastructure and define what the migrated workload will look like to fully understand the migration process and costs. Therefore, the first step to migrating or modernizing a workload with Azure is to build a Migration Assessment Plan.
Creating this plan typically has three main phases:
A discovery phase, in which the current applications and infrastructure are documented, as well as the business context and overall goals for the migration.
A planning phase, in which a detailed cloud design and migration plan are constructed.
An evaluation phase, which builds the business case for the migration for review and sign-off by the final decision makers.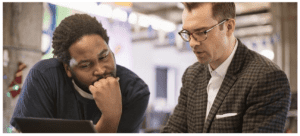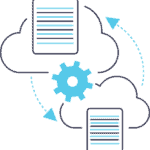 Azure Migration – On Premise to Cloud
Moving on-premise infrastructure to Azure reduces data center operating costs and increases application availability.
Key on-premise infrastructure to assess includes: VMware workloads, backup and disaster recovery for workloads, server VMs, SQL databases, and legacy applications.
The foundation of an Azure infrastructure deployment comprises:
Identity – how will users authenticate and how resources are secured
Compute – configuring virtual machines for availability, scale and performance
Network – designing the network for current and future connectivity requirement
Storage – planning for performance, durability, scalability and archival

Server Migration to Azure
To optimize the assessment process and discover servers in your datacenter, choose to deploy the Azure Migrate Appliance to the on-premises environment or use  CMDB information to import into  Azure Migrate via CSV. This enables you to identify the servers and workloads you need to assess, including:
VMware VMs, Hyper-V VMs,physical servers
XEN and KVM systems, with first-party Movere or partner tools. (Movere is now part of Microsoft)
Cloud-to-cloud workloads, with Azure Migrate: Server Assessment and Movere or partner tools
Your server assessment will let you know if your VMs or servers are ready to run on Azure.  If ready, you will receive recommendations on sizing Azure VMs.  Before starting the Azure server migration, you will also know how much it will cost to run your VMs or servers in Azure.  And last, but not least, your dependency analysis will give you visibility into what app and system dependencies may break during your migration.

Database Migration to Azure
Assessing your on-premises SQL Server instance(s) is critical to a smooth transition to Azure SQL database(s). A database assessment helps identify blocking issues and provides guidance to resolve issues such as:
Compatibility issues and recommendations.
Partially supported or unsupported features, recommendations, and alternative approaches available in Azure.
After a successful Azure database migration, your applications will connect to the target SQL Server databases seamlessly. Your migration workflow brings over the following components:
Schema of databases
Data and users
Server roles
SQL Server and Windows login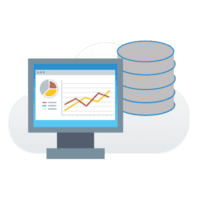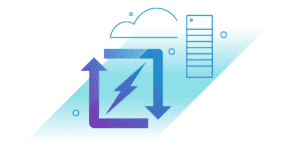 Application Migration to Azure
Migrating applications to Azure using Infrastructure-as-a-Service is often the quickest way to move applications to Azure, as well as requiring the least work and presenting the fewest risks.
After you assess your application workloads, you can easily accomplish small or large-scale migrations and track progress. Migrate web apps massive amounts of data from on-premises or other clouds like Amazon Web Services (AWS) or Google Cloud Platform (GCP). Once the app migration is complete, you can review the migration data collected to verify that all identified workloads made it into Azure and that they are operational.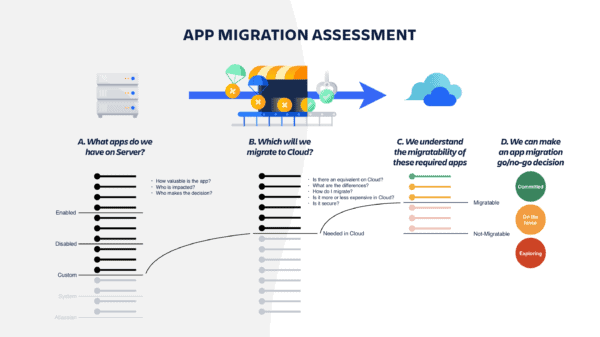 US Cloud Microsoft Enterprise Support




Proven Results Last 12 Months
US Cloud is replacing Microsoft Unified support
and driving substantial savings for clients worldwide.
in US Cloud client savings over 5 years for Microsoft support
Fortune 500 and Global 2000 enterprise clients served
users supported in healthcare, financial, insurance, tech, gov, edu
countries with enterprises supported 24/7/365 by US Cloud