Microsoft Support Security
MICROSOFT SUPPORT SECURITY
Microsoft support security keeps your enterprise safe. Compare MSFT support security to US Cloud. Enjoy ultra-responsive support from US citizens, save up to 50% on support costs and free up funds to drive innovation.
HOW SECURE IS YOUR MICROSOFT PREMIER (UNIFIED) SUPPORT DATA?
The support element of your Microsoft software is an often-overlooked vulnerability.
US Cloud has made the security of our Microsoft support clients' information paramount.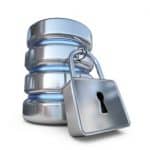 All US Cloud Premier Support databases are encrypted in transit and at rest.
All US Cloud Premier Support databases are stored in a secure private cloud.
US Cloud Premier Support databases are pruned to limit multi-year spanning.
Microsoft Support Data Security Breach – Dec. 5, 2019
250 million Microsoft customer support records, spanning 14 years were exposed online without password protection. The Azure database was exposed from December 5 to December 31, 2019.
Microsoft reported it suffered a security breach in its customer support database.
In a blog post, MSFT said that it was accidentally exposed online between December 5 and December 31, 2019.
The database consisted of a cluster of five Elasticsearch servers on Azure.
They contained 250 million entries, with data such as email addresses, IP addresses, and support case details.
Microsoft blamed the server exposure on misconfigured Azure security rules it deployed in December 2019.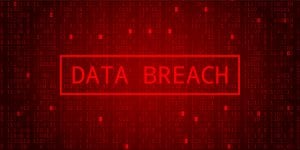 Misconfigurations are unfortunately a common error across the industry. We have solutions to help prevent this kind of mistake, but unfortunately, they were not enabled for this database.  — Microsoft Security Response Center Team, January 22, 2020 Blog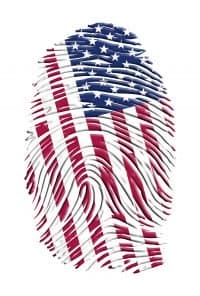 Microsoft Support Security – Who's Handling Your Data?
Who is handling your Microsoft support information is just as important as the systems in place to secure your support data. Can you afford to trust your MSFT support data to entities with a history of data breaches and IP theft?
• 100% of US Cloud employees are screened and US based. US Cloud Premier Support is the preferred Microsoft support provider of Chief Information Security Officers (CISO) around the globe as we never off-shore; foreign nationals never have access to your support data or systems.
• Trust but verify – US Cloud Microsoft support services contracts assure and detail the nationality, drug and background checks we run on all Premier Support Engineers (PSE). This reduces the risk of a foreign national siphoning intellectual property (IP) as was the case in a landmark 2016 offshore support lawsuit.
• Own it – US Cloud is 100% owned by US citizens. There are no foreign entity stakeholders; prevents nation states from masquerading and targeting enterprises via the support channel, which is exactly what happened in 2017. The US Federal government is currently engaged with a large healthcare enterprise who suffered this fate.
• Support data sovereignty – As 100% of US Cloud Premier support is USA based, we also guarantee that your support data always rests within the USA. Your client data or credentials never leave the USA. US Cloud Premier Support (alternative to MSFT Unified) is ITAR-compliant for our US Federal Government Premier Support clients.
MICROSOFT SUPPORT SECURITY
Strengthen your Microsoft Premier (Unified) Support Security by switching to US Cloud.
People
Trusting your support to foreign nationals is an unnecessary risk.  US Cloud Premier Support staff are made up entirely of screened US citizens making us ITAR compliant.
Process
You can't afford to trust your MSFT support to entities with a history of data breaches and IP theft.  US Cloud encrypts your support data in transit and at rest.  We also prune your support database to limit multi-year spanning.