Office 365 Engineering Direct
Optimize Office 365 with Engineering Direct
Microsoft Office 365 Engineering Direct ensures business continuity of your organization's O365 tenants with the highest level of Microsoft support.
Engineering Direct for Microsoft 365 delivers proactive management and guidance from a team of specialists – so you can make the most of all Microsoft 365 has to offer. Purchase your Microsoft 365 license from us, or bring your own. Either way, we'll help ensure that Microsoft 365 operates in alignment with best practices and  optimal security.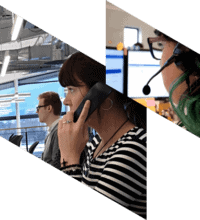 Features of Office 365 Engineering Direct Support
Microsoft Office 365 Engineering Direct support features ensure that your

critical M365 issues receive the timely

attention they need so your IT staff can spend less time 

fixing problems and more time making productive use of 

your technology.
Critical issue prioritization
Prioritized 24/7 access to Office 365 engineering support teams
Advanced monitoring notification
Advanced monitoring with personalized status updates helps minimize downtime
Tenant specific incident analysis
Tenant-specific incident analysis helps prevent issue reoccurrence
Business project awareness
Additional engineering support during business changes that could impact Office 365 services
Customer advisory input
Opportunities to share input with Microsoft and help shape the future of Office 365
Benefits of O365 Engineering Direct
Microsoft 365 technology experts use a structured Microsoft m

ethodology to reach your IT health objectives across people, process and technology.
Technical expertise
Get easy access to expert advice from our Microsoft 365 engineers. They'll help you identify your needs and configure native Microsoft 365 solutions for identity and access management, and data loss prevention.
Strategic transformation
Every company has its own unique requirements when it comes to Microsoft 365 cloud strategy. Your engagement manager will work with you to develop a roadmap specific to your cloud journey.
Accelerated adoption
Whether you're using Office 365 to improve efficiency or strengthen your cloud security posture, our experts can accelerate these processes for you.
Maximized ROI
Utilize access to your lead technical engineer to the native capabilities of Microsoft 365, and developing a roadmap so you can make the most of your Microsoft 365 investment.
Maximize the Power of Engineering Direct
Maintain continuity by taking a proactive approach to IT and your Microsoft 365 environment.
With Engineering Direct for Microsoft 365, you'll have easy access to an engagement manager and technical engineering lead who will get to know your business and its unique needs, and guide you to maximizing your Microsoft 365 ROI.
Restore with Office 365 Engineering Direct
Limit potential downtime and restore business operations with the fastest Microsoft 365 support available.
Engineering Direct support offers the fastest response times available from Microsoft experts, helping to ensure M365 customers are provided with the highest level of Microsoft support available 24/7 worldwide. As an Engineering Direct customer, you receive accelerated access to senior support engineers working to restore your 365 tenant quickly. Restore services provide:
Immediate access to senior support engineers
Escalation begins with a designated Microsoft 365 Support Team who has deep knowledge of your enterprise's Microsoft 365 environment.
Full Microsoft 365 tenant support
Premier Critical Support provides support for all business critical Microsoft technologies in use by your organization.
Increased executive visibility
If an incident has been open without resolution, the incident information is sent to executives in the M365 support group. This transparency brings considerable urgency to incidents open unreasonably long.
Response time backed by financial credits
For every severity 1/A incident, the team provides a 30-minute response time any hour of the day. This action is backed by financial credits based on the percentage of incidents in which the SLA is met or missed.