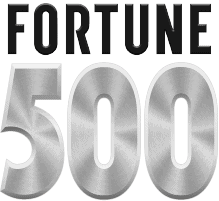 A top five retail Bank
The #4 Insurance company in the USA
A leading American Healthcare provider
The #1 GPS Device brand worldwide
The third largest Managed Care company in the US
The largest Industrial Manufacturer in Europe
The biggest Private Company on earth
Five major US Federal Agencies
And many, many more…
All of these large organizations made the switch from Microsoft Premier/Unified Support to US Cloud. Why are we telling you this? If we can support 50+ of the largest, most complex enterprises in the world, we can handle your Microsoft support as well.
Large enterprise procurement and IT buyers are saving their organization millions of dollars in year 1 savings with US Cloud. And another 2-3x in cost avoidance over the next 5 years.
Use the millions in IT budget savings to fund strategic projects and fuel growth while enjoying a superior Microsoft support experience at US Cloud.