Negotiating Microsoft Enterprise Agreement
How to Negotiate a Microsoft Enterprise Agreement
1. Gather Granular Utilization Details
Having a complete (and organized) understanding of your company's entitlements, on a line-item basis, along with the actual levels of utilization, is a critical dataset to have when discussing actual value received versus fees paid with Microsoft.
Ideally, you want to be able to communicate the dollar value associated with any under-utilization to show the lost value.  As obvious as this may seem, far too many companies fail to effectively pull this level of detail together and thus lose out on an opportunity to pull a significant negotiation lever with Microsoft that could reduce spending on your Microsoft license.
Being able to remind Microsoft of the heavy sales-pitch they made explaining why you needed to include the cloud bundle Microsoft 365 (formerly Enterprise Cloud Suite or Secure Productive Enterprise) in your last renewal, and then showing Microsoft that you never used all the features of the Office 365 component of the bundle or any of the other key components, like EM+S, is a strong negotiation motivator.
This is especially the case when Microsoft is looking to add more new products to your portfolio or moving you to the next plan (e.g., Office 365 or Microsoft 365 E5), while also significantly uplifting the fees associated with the products you already have adopted.
2. Complete a Software Assurance Benefits Assessment
When you renew non-subscription cloud products (SQL server, etc.) licensed under Microsoft's enterprise agreement, you are effectively renewing (and paying for) Software Assurance (SA) since you already own the underlying license and the most recently released version.  Given this, it is important to assess whether you have realized the full value of SA and whether you will realize the full value moving forward.
Software Assurance benefits are organized into four major categories:
Deploy and Manage (new version rights)
Training
Support
Specialized (spread out payments)
But very few companies receive the full benefit of Software Assurance  and some don't even know the full scope of benefits that are included.  The issue with Microsoft is that you don't get to pick and choose the SA benefits you will be using and pay for only those particular benefits — it is an all or nothing option. Software Assurance is Software Assurance.
If positioned correctly, though, there is an opportunity to present to Microsoft the limited value previously received along with the value you expect to receive from SA moving forward, to achieve valuable concessions in other areas of your negotiation that can offset your concern for the lack of value.  This includes, but is not limited to, achieving additional Microsoft discounting beyond the standard volume discount.
3. Evaluate Products that Are Valuable to Microsoft
Microsoft's new selling strategy and ambitions are very clear — they want to build and sell best-in-class platforms and products to align with the needs and requirements of organizations embarking on their necessary digital transformations.
They also consistently communicated to the analyst and investor community fairly aggressive product adoption goals, and therefore, Microsoft's share price is also impacted by their ability to sell more Microsoft products and solutions to existing and new customers.  They, just like most (if not all) IT vendors, especially cloud-focused vendors, are interested in increasing the annual run rate through successfully executing to their 'land and expand' playbook.
Although we would never recommend buying products you don't need just for the sake of trying to get a "good" deal, companies evaluating new products or who have more robust plans for products already in use have an attractive story that can influence the ability to achieve concessions from Microsoft.  This is especially the case when the products under consideration have competitive alternatives and represent strategic products directly tied to Microsoft's go-forward strategy and ambitions.
Most specifically, a company seriously considering adopting one or a combination of one of Microsoft's key cloud offerings (Microsoft 365, Azure, and Dynamics 365) as part of an upcoming renewal has a significant amount of leverage, and if used correctly, can achieve a best-in-class deal with Microsoft.
4. Develop a Strategic Timeline
Developing a holistic Microsoft negotiation strategy is key to your success.  In order to effectively negotiate your Microsoft license agreement, you need to level the playing field and take control of the EA negotiation process to benefit your organization at least as much as it does Microsoft.
This is essential if you wish to safeguard your company's financial performance, improve your strategic relationship with Microsoft, optimize your SA benefits, protect your IT infrastructure, and keep your license compliance management status quo.
5. Air Your Frustrations Tactfully
We're not suggesting you flip a table (despite how satisfying that might be), but be prepared for this situation to be exasperating. Microsoft will use all of the corporate structures as justification for drawing out the process and as a way to avoid legitimate business requests.
Make sure you let Microsoft know how irritated you are with this process and talk to them frequently. It will be helpful to move things along if you set up, early in the process, a weekly meeting with Microsoft and present them with small tasks to do during these meetings. This will allow you to track their progress.
6. Anticipate That You May Need to Purchase More Licenses Than You Use
It may seem counter-productive if you're looking to save money and cut spending, but Microsoft is known to reward those who buy into their strategies early. Sometimes, you can get concessions that may be worth the purchase, even if you end up buying things you don't need, such as E5 licenses and LinkedIn services.
Make sure you have a strong understanding of what a reasonable price would be for the bare minimum you require for your company. This is done through understanding your company's usage regarding these Microsoft products. A 20% discount will still mean losses if it turns out you're overspending by 45%, so keep that balancing act in mind if you decide to scale up.
7. Know Your Options and Be Assertive
Microsoft will push you to get things done quickly, and to increase your spending, so you have to be prepared to push back.
You may need to be prepared to move beyond the expiration date in order to see flexibility from Microsoft. We have seen organizations that have gone two months past the expiration date to finally reach agreement with Microsoft.
The only other option available to you to get around this unfortunate situation is to start earlier and get serious about the negotiations as soon as possible. In the past, the intensity of the negotiation came to its peak around one to three months before the renewal but now, in order to reach the most ideal agreement, negotiations should begin in earnest around three to six months before the renewal. You also need to be prepared to escalate within your organization and with Microsoft's.
Having a strong understanding of your software usage and current spending will give you the knowledge you need to create two or three pricing options that will allow you to decrease costs or at least to not increase it. Don't expect Microsoft to be any help to you in these areas, their goals are very clear, they want you to increase your spending regardless of whether it will provide greater value to you.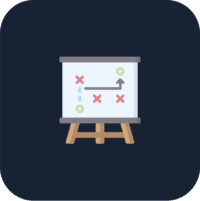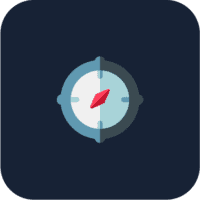 Microsoft EA Renewal Negotiation Tips
Perform price benchmark analysis on all major elements of your EA spend and inspect contract terms for flexibility
Build in time to perform price benchmark analysis on all pricing and discounts ahead of your EA negotiation and/or renewal – it's a sure-fire way to identify material savings and eliminate "waterfall" overspending in subsequent renewals. Inspect the T&Cs governing your EA for flexibility, particularly as it relates to price protections and usage elasticity. Remember, the pressure is on to migrate customers to Microsoft's newest cloud offerings and the deal window is open for customers who can effectively align their long-term cloud strategies with Microsoft's direction.
Clean house before you renew
For customers that have deployed significant 365 licenses (7,500 or more), do a formal "housecleaning" so you have an accurate baseline for your renewal requirements (M365 Usage Optimization Analysis). When advisory firms perform this user-by-user analysis for clients, most estates yield 10 to as much as 30 percent dormant or underutilized licensing – even in environments that are meticulously managed. It's a tedious and time-consuming self-audit, but it can yield big payback. For example, a recent project found $4M in 365 deployment that was duplicative, dormant or mismatched with the optimal (lowest cost) profile. For an even broader analysis, conduct a full license position assessment (LPA) that covers all Microsoft products used in your environment. Ideally an LPA should be started about nine months prior to your renewal.
Don't wait until end of term to renew
Microsoft is highly motivated to wrap up EA renewals early. This can be seen in the promotional pricing and discounts they're currently offering to customers.
Be prepared for an audit – it will happen
The best way to handle an audit is to prepare for one, and not to rely on Microsoft's Software Asset Management (SAM) tools, which invariably lead to higher customer costs. Enterprises should utilize their own methods and tools to determine license counts, and scrutinize whether certain users truly require all products – before they are contacted by Microsoft's SAM teams. It's also important that customers proactively manage/monitor license counts and compliance throughout the term of their Microsoft agreements. Being caught off guard is the surest path to costly penalties.
Be careful about what and how much information your team shares with Microsoft's sales and account reps
Do you have contractors accessing Microsoft's solutions? How many? Where are they located? What versions of product are you running? These questions are all slippery slopes – be careful how and when you share this information as it can be used against you. Similarly, divulging too much information about which competitive products are being evaluated can have a negative impact on price negotiations. For example, your Microsoft sales team knows a switch to Oracle is too difficult for some organizations. Counterintuitive as it may be, saying that Oracle is in the running for your business may motivate Microsoft to become less flexible on price and terms during the negotiation.
Microsoft Enterprise Agreement Negotiation for Azure
Lower Costs by Negotiating a Tiered Incentive Approach
The most commonly negotiated discount structure is currently based on making a commitment, with a promised consumption rate over a set term in exchange for a discount percentage for Azure services. It should be noted, however, that this does not address any long-term growth potential.
In a tiered incentive approach, Microsoft applies a monetary credit to the invoice when a migration (consumption) target level has been achieved. The more the customer consumes, the more credits it receives, and these can be applied to the next invoice.
Only Some Online Services and SLA Terms and Conditions Are Negotiable
Microsoft's terms and conditions for Azure are governed by the Microsoft Product Terms (which include Online Services terms), Data Processing Agreements and SLAs. Most of these terms are the same as those agreed to for the use of Office 365.
Research indicates that Microsoft rarely negotiates the terms of these contracts. It does not adjust SLAs, but with leverage may adjust credit amounts for missed SLAs or the ability to terminate due to missed SLAs. Terms such as slightly increased limits of liability or notification for security breaches are more commonly negotiated.
Do Not Include Large Azure Deals in Your EA
Most customers negotiating with Microsoft on large Azure deals no longer place Azure into their Enterprise Agreement (EA/EAS) because it is a "use it or lose it" each year. However, Microsoft negotiates large commitments using the Microsoft Azure Consumption Commitment (MACC) amendment over a three- or five-year term, and does not require any amount to be prepaid. Customers use the Server and Cloud Enrollment or the MCA Direct as the contract along with the MACC amendment, which allows for the committed sum to be used over the term of the agreement without an annual target.
Still, customers should take a conservative approach to their commitments to avoid wasted credits, even if they have a grace period at the end of the contract. Consider the three- or five-year commitment only when you are reasonably certain of consuming all funds before the end of the term.
Negotiate a Renewal Discount Term to Mitigate Future Cost Increases
While it may require substantial leverage (spending over $30 million a year on Azure, for example), we recommend that customers negotiating discounts on large deals request an amendment that states that the current discount rates will remain proportional to the current spend level.
This provides at least some cost predictability/budget visibility over six years (the original term plus one renewal year). An alternative to this approach would be to extend the contract term in the agreement by additional years.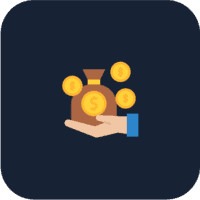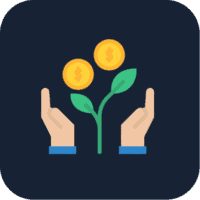 Negotiating Microsoft 365 Enterprise Agreement
Commence the Microsoft Renewal Process Early
The single most important thing Procurement Sourcing and Vendor Management leaders can do to secure a better deal from Microsoft is to be prepared and start the review process early. A successful Microsoft negotiation requires IT Procurement leaders to identify, assess and prioritize requirements while addressing any changes in Microsoft's licensing and contracting practices. As a Sourcing or Vendor Management leader, you must also identify the ways in which the organization consumes technology and review discounts and offers from previous purchases and renewals.
Assess Your Entitlements and Prepare a Fact-Based Discourse
To drive your negotiation and align with Microsoft, you must have a complete, organized and comprehensive understanding of your company's entitlements. These should be on a line item basis, along with the actual levels of utilization, which is a critical dataset to have when discussing actual value received versus fees paid.
Be prepared to communicate the financial value associated with any underutilization identified and show this as lost value to Microsoft.
Prepare to Rightsize the Renewal by Determining User Requirements
While Microsoft's resources can be difficult to decipher,  see as the most common a la carte products, as well as a selection of products included in the bundles.
Negotiate the Renewal With the Future Renewals in Mind
Microsoft's discounting for its premium offerings, such as M365 E5, often include discounts that scale lower year over year. Unless acquiring premium editions for the first time or converting from competitive alternatives, price caps for renewal terms are seldom granted. Therefore, the price increase exposure for the next renewal is almost guaranteed if renewing "as-is."
Microsoft Enterprise Agreement Negotiation for Unified Support
Negotiate Unified Support Economies of Scale to Drive Cost Down Proportionately With Increased Azure Consumption
Microsoft is transitioning its Premier Support customers to Unified Enterprise Support, which is priced based on a historical percentage of all licensing. Azure Unified Support starts at 10% of historical (past 12 months) consumption paid once a year. In contrast AWS has the same graduated price structure for support but is recalculated on a monthly basis. The Google enterprise support plan is $150,000 per year ($12,500 month) plus 4% of GCP services consumed.
Microsoft does have publicly comparable rates to AWS's scaled approach down to 3% and further with tiered pricing to $120 million a year with a 1.75% rate. The discount is in a "waterfall" structure, meaning the organization spending $200M USD per year will still have to go through the previous tiers leading to the 1,75%.
We suggest that support, while a separate contract, should be part of the negotiation elements. Include the monthly versus annual spend, and whether your support spend will likely increase or decrease. Also note that AWS, Google and Unified Enterprise are on par with a 15-minute response for Severity Level A. To get additional resources assigned to your specific account that are familiar with your Azure environment, Microsoft requires Azure Rapid Response, an add-on cost.
When calculating a comparison, it should be taken into account that because Microsoft's Unified Support is calculated only once per year (based on the past year of consumption, not recalculated monthly like AWS and Google Cloud Platform), customers early in their migration may save in comparison.
Azure customers negotiating large contracts (multiple millions in annual consumption) planning to use Unified Support may be able to prenegotiate this sliding scale discount before signing. This would have a substantial impact on costs going forward year over year.