Microsoft Premier Support Published Price List Ready for Download
As companies look to renew their Microsoft enterprise support, they are encountering an unwelcome surprise: a change from Microsoft Premier to Microsoft Unified Support.
Essentially, Microsoft rolled out its biggest change to support in two decades, shifting its Premier Support customers to Unified Support. There are unlimited reactive support hours and there are three levels – Core, Advanced, Performance – which have a minimum contract size of $25,000, $50,000, and $175,000, and pricing based on a percentage of Office 365 annual costs, client software annual costs, other software and online annual costs. Research from several industry analyst firms shows the transition adds up to a 30% to 60% cost increase » for most Microsoft Premier Support customers.
To get more details on the specific differences between Microsoft Premier and Microsoft Unified Support, visit our website » where we break down each level of service for you. While the pricing has increased, the quality and level of service has not. Many companies are looking for a price list to get a jumpstart before negotiating with Microsoft, but those are hard to find.
Due to the fact that many public sector entities have to publish prices as part of the bidding process, a search for "Microsoft Premier Support Published Price List" will give you a few price lists for different state government entities, but there are so many factors that go into play for pricing it's hard to use that as a template for how much you could expect to pay.
However, especially as more companies turn to cloud computing, they expect to receive transparent pricing for the services they wish to consume from vendors. As with any enterprise negotiation, the sticker prices are a starting point which usually change depending on the specific customer conversations. For tips on how to negotiate your enterprise support contracts with Microsoft, read our latest blog post on the topic » to get you started.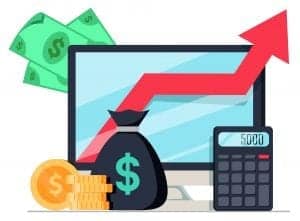 We believe in up-front, transparent pricing at US Cloud, which is why we offer everyone the opportunity to download our price list for Microsoft Premier (Unified) Support. Download our price list today », and check out our interactive calculator » to see how you could free up support funds to drive innovation.
Having high quality support isn't just about dollars and cents, though. When you are looking for a company to handle your Microsoft support, make sure they can bring a high level of quality you expect for business-critical infrastructure, such as:
Hours that never expire – Your support hours never expire with us, and since you're only paying for the support you need, it allows you to make a smarter financial decision for your business without sacrificing quality.
Billing on your terms – We offer subscription billing and installment options that meet your specific needs.
5x faster response – Microsoft Premier (Unified) Support average response times hover around 30 minutes. US Cloud will respond to your ticket in 6 minutes.
A white glove customer experience, every time – We won't make you repeat your issue over and over again when we transfer you to the right experts to solve your issue. Our only goal is your complete satisfaction.
Deep expertise in your specific business needs – Dedicated Technical Account Managers and Designated Service Engineers mean we quickly develop a robust understanding of your business and IT environment. You can depend on us to handle your specific issues the moment you have them instead of wondering if the right person will be available to take your inquiry and rectify your support inquiry.
USA-based support – You will never be outsourced to a call center overseas. All US Cloud staff are located in St. Louis, Missouri, and meet the right levels of clearance » for U.S. public sector entities.
Two decades of Microsoft experience – US Cloud is a Microsoft Certified Partner and Cloud Solution Provider, meaning we are experts in the ins and outs of Microsoft technologies.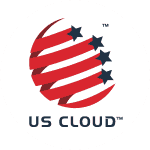 US Cloud is the proven leader in providing reputable Microsoft enterprise support services to clients worldwide.  After you download our free price list, contact us today »  for a free quote to learn how we can enable Microsoft Premier (Unified) Support with ultra-responsive support from US citizens while saving 30%-60% on costs you can use to drive innovation in your business.