MICROSOFT PREMIER SUPPORT – PAY MONTHLY, NOT ALL UP FRONT
Microsoft Premier Support is needed by many businesses, but some simply can't afford to pay Microsoft the $25,000 entry cost all up front.
US Cloud's Gartner recommended MSFT Premier Support replacement has a lower entry cost and now offers cash-saving monthly payments.
"Robert Perez, the US Cloud Global SVP of Sales gets all the credit for this wonderful idea.  The business community is really suffering and while we're saving companies money, we were still asking them to write a big check up front.  This option makes US Cloud a real no brainer for anyone who needs great Microsoft support while being fiscally responsible."
Lower Entry Point than Microsoft
Microsoft's Premier (Unified) Support has a minimum cost of $25,000 per year. For some businesses, this is too high of a bar, particularly during a pandemic-induced recession.
According to Gartner's latest report, US Cloud is the only alternative that fully replaces Microsoft support at significant savings. US Cloud Premier Support starts at $15,000 per year or 40% less than MSFT.
MSFT Support Paid Monthly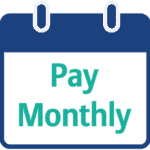 US Cloud received many inquiries from both businesses and enterprises as to the availability of billing for Premier Support monthly, instead of all up front. As the leader in Microsoft support serving our clients both from a service and fiscal aspect, we are excited to announce that monthly payments are now available.
This makes our lower entry point of $15,000 per year even more attractive when billed monthly at just $1,375. If you rely on Microsoft products to run your business, you can now, more than ever, afford expert Microsoft support.
Monthly Support Payments Align to MSFT Cloud Services
Some organizations pay for Office 365, Azure and Dynamics on a monthly basis. Wouldn't it be nice if the support services for those MSFT products billed on the same cycle? SaaS products billing monthly is the norm, not the exception.
And now US Cloud offers Microsoft support month-to-month to better align with your Microsoft Cloud Services and other SaaS products and services. You're welcome ;)
Conserve Your Cash to Survive and Then Thrive
Businesses and enterprises of all sizes are cutting budgets and furloughing staff due to the Covid19 pandemic falloff. Conserving operating cash is the number 1 focus of most organizations during the crisis. Pre-paying an entire year for Microsoft support is simply a non-starter for some. They need the support service but cutting a check for 12 months of future service is a hard pill for the CFO or Controller to swallow.

US Cloud now allows you to cut your Microsoft support bill in half while keeping your cash and pay for Microsoft Premier (Unified) support on a monthly basis. US Cloud's 30-50% discount and cash-saving payment tactic may even allow you to emerge from the crisis ahead of competitors.