Microsoft Unified Support Azure
MICROSOFT UNIFIED SUPPORT FOR AZURE
Microsoft Unified Support for Azure provides flexible support options for businesses.  Enterprises can minimize Azure downtime with the fastest Unified Support available and get the most out of their Azure subscription.
WHAT IS MICROSOFT UNIFIED SUPPORT FOR AZURE?
Cloud technology is meant to simplify your path to success. To achieve that goal requires getting the most you can out of your Azure cloud assets.
Having access to the right Unified support and Azure resources is an investment in your company that can save you money and make you more
productive going forward.
Basic support services are included with every Microsoft Azure subscription. For Azure customers who prefer a higher level of technical support, Microsoft provides flexible Unified Support plans that help everyone from businesses to multi-national enterprises get the most out of their Azure subscription.
With break-fix technical support including rapid-response to mission-critical applications, Azure Unified Support gives you access to the best available Azure know-how, resources, and best practices. Azure Unified Support plans build on the previous Premier Support plan's capabilities, enabling you to pick the option that best meets your needs.
MSFT Azure Unified Support delivers a comprehensive, complete, and flexible support plan keeping Azure running and healthy—whether multi-tenant or dedicated. Included with Unified for Azure Support is:
Support assistance for all Microsoft products and services

An assigned CSAM (formerly Technical Account Manager)

Onsite and remote support

Proactive support services including operations consulting, educational w

orkshops and assessments

Code and architecture reviews of your configuration or deployment
Pro Tip: For critical Azure incidents the Initial Response Time (IRT) target is 1 hour.  If you upgrade to Azure Rapid Response your target is 30 minutes.  There are no financially backed Service Level Agreements (SLA) in MS Unified Support for Azure.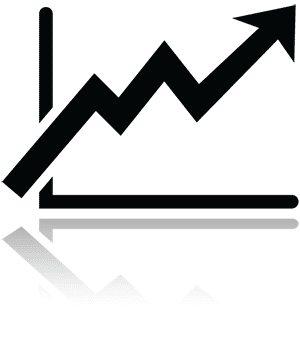 Increase Availability with Unified Support for Azure
Business applications and platforms that leverage public cloud services in Microsoft Azure require around the clock availability, lightning-fast user response, and resiliency to handle unforeseen events. MSFT Azure includes these capabilities today and now so can your support team.
Users of your Azure based applications and platform demand high levels of service availability – and downtime can lead to significant business impact. With Microsoft Unified Support for Azure you'll get access to Azure engineers to not only fix issues quickly but also use best practices to keep things from breaking in the first place.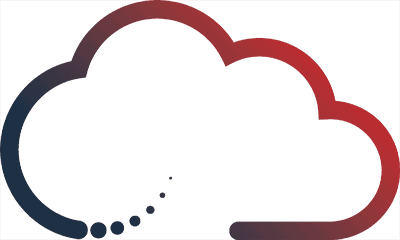 Migrate Servers, Databases and Applications to Azure
With MS Unified Support for Azure, you get the advisory knowledge needed to set an Azure roadmap and cost effectively migrate your servers, databases and applications when the time is right. You will understand the fundamentals of IaaS vs PaaS cloud management, gain critical server assessments, TCO and estimated Azure costs.
Azure migration is covered by Microsoft Unified support Azure allowing you to realize the value of Cloud while minimizing downtime. Migrate efficiently with rapid lift-and-shift migration tools, already included in your Azure subscription. Right-size resources in the cloud based on performance insights and fluctuating demand. Avoid sunk infrastructure costs from on-premises resources.
Reduce Risk and Cost with MS Unified Support for Azure
Protect your workloads quickly with built-in controls and services in Azure across identity, data, networking, and apps. Identify new threats and respond quickly with services that are informed by real-time global cybersecurity intelligence delivered at cloud scale.
Learn how to understand and forecast your Azure costs. Mitigate cloud spending risks by implementing cost management governance best practices at your company. Enable Azure cost controls and guardrails for your environment via Azure Policy.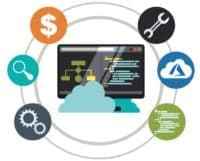 Azure Unified Support for Government
Azure Government Cloud is designed for highly sensitive data, enabling government customers to secure mission-critical workloads in the cloud. Compare Azure Gov to Azure Commercial and learn why most organizations subscribe to both.
Azure Government Cloud Support extends your security and compliance with rigorously screened US citizen support engineers.  Preserve budgets with 30% to 50% savings and use the cost savings to modernize and invest in new technologies to move your mission forward.
Microsoft Unified – Azure Support Costs
As a specific Unified Support category, Azure seems to be the most aggressive in terms of support costs, coming in at 10.5 percent of overall Azure spend. This effectively amounts to an "Azure tax" and nullifies any price discounting the end user may have negotiated. Many US Cloud enterprise clients have questioned how they could justify incremental Azure spend if every dollar they spend is subject to a 10.5 percent support tax.
Unified Support is not designed as a multi-year contract but instead is designed to reset each year in an effort to sweep all of the year's spend into a "true up" for support moving forward. For example, if a customer spends more during a year than the established baseline, MSFT will calculate the incremental Unified Support costs in arrears and invoice the end user for the amount of spend above the baseline. This new amount will then become the updated baseline for the next year of Unified Support.